Spring Upper Extremity Surgical Skills Course 2020

Overview
This two-day intensive course provides opportunities for hands-on cadaveric workshops, didactic lectures, and in-depth case discussions. Our expert faculty will deliver advanced instruction for common and uncommon upper extremity  treatments. Each faculty member will provide a series of talks showcasing insight from their clinical experience, sharing tips, pearls, and current treatment trends.
Target Audience
This course is for practicing orthopaedic surgeons. Course content is relevant for upper extremity specialist, traumatologists, and generalists looking to learn advanced treatment options for orthopaedic fractures and complex reconstruction.
Course Chair
Lisa Lattanza, MD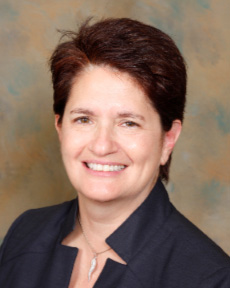 Dr. Lisa Lattanza is the chair of the Department of Orthopaedics and Rehabilitation at the Yale School of Medicine. She obtained her medical degree at the Medical College of Ohio (now the University of Toledo College of Medicine and Life Sciences). She did her internship at the Harbor-UCLA Medical Center, completed her residency in orthopaedic surgery at the University of Missouri Kansas City and did a fellowship in hand surgery at Columbia College of Physicians and Surgeons/Roosevelt Hospital. She did additional fellowship training in pediatric hand and upper extremity at Texas Scottish Rite Hospital for Children in Dallas, Texas. She joined the faculty of UCSF in 1999.
Faculty
Kodi Azari, MD – University of California Los Angeles
William Geissler, MD – University of Mississippi
Jerry Huang, MD – University of Washington
John Itamura, MD  – Cedars-Sinai Kerlan-Jobe Institute
Marc Richard, MD – Duke University
Jason Strelzow, MD – University of Chicago
Keynote Presentation
Dr. Mike McKee, President Elect for Orthopedic Trauma Association.
Course Topics
Phalangeal and Metacarpal Fractures, Shaft and Head Treatment Options
Scapholunate Instability: Acute and Chronic
Wrist Arthrodesis Options: Total and Partial
Complex Distal Radius Fracture: Volar and Dorsal Rim Options
Complex Forearm Fractures Treatment Options
Radial Head Fracture Fixation, Arthroplasty, and Addressing Failures
Elbow Fracture Fixation, Reconstruction, and Salvage Solutions
Difficult Clavicle Fractures and Treatment Options
Hotel
The Scottsdale Resort at McCormick Ranch
7700 E McCormick Parkway
Scottsdale, AZ 85258