A Leader in Fixation Solutions for the Hand and Wrist
Acumed has been pioneering solutions for the hand and wrist for more than 30 years, from the Acutrak screw to Acu-Loc wrist fixation plates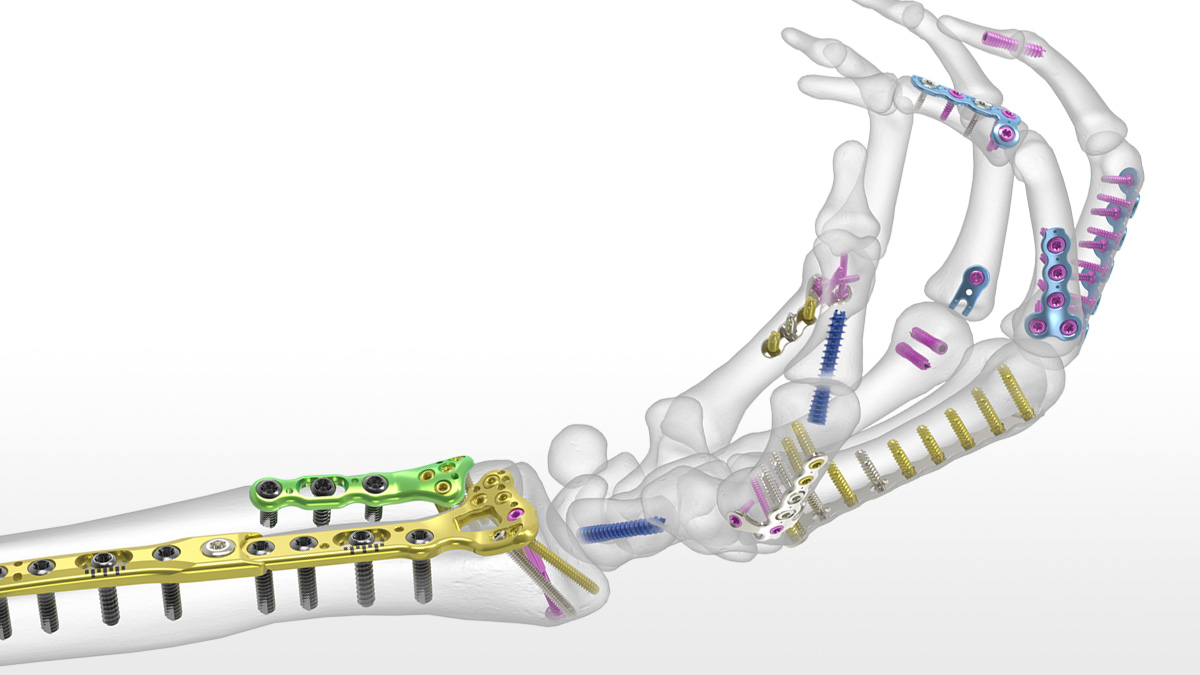 A Leader in Fixation Solutions for the Hand and Wrist
Acumed has been pioneering solutions for the hand and wrist for more than 30 years, from the Acutrak screw to Acu-Loc wrist fixation plates
The Acumed Acu-Loc 2 Wrist Plating System offers 48 plate options including distal and proximal sitting plates, three different plate extension options, and fragment-specific plating choices. The system also features innovative instrumentation for fracture management and plate positioning.
Trusted One Million Times by Surgeons Worldwide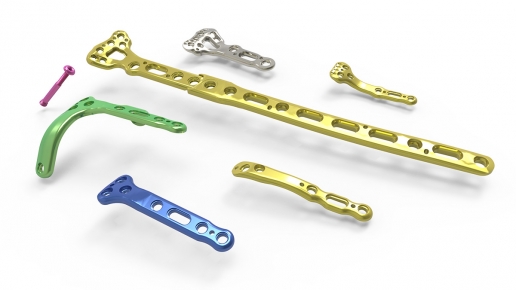 To address a wide range of fractures, fusions, and osteotomies, the Acumed Acu-Loc Wrist Plating System offers four families of anatomically contoured titanium plates designed to create a strong and stable construct to help restore the natural anatomy of the wrist bones.
Trusted One Million Times by Surgeons Worldwide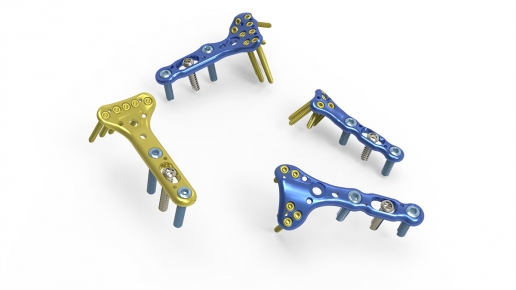 The Acu-Loc Wrist Spanning Plate is designed to address complex distal radius fractures. This temporary fixator is designed to hold the wrist in distraction and provide ligamentotaxis to the wrist while the distal radius heals.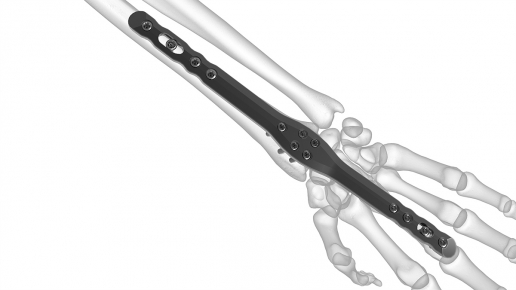 The Arc Wrist Tower is designed to provide stable traction of the patient's forearm and hand, allowing unrestricted access to the wrist during arthroscopic and fracture-reduction procedures. The support arm swivels 180 degrees to allow fluoroscopic imaging from any angle.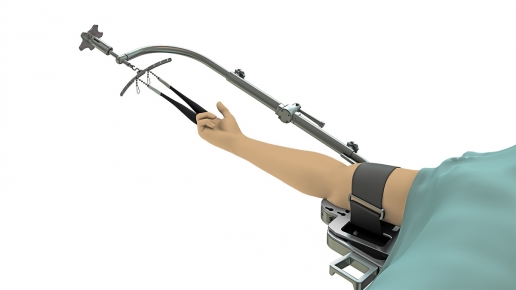 The ExtremiLock Wrist Plating System includes the latest in variable-angle locking screw and plate technology to treat multiple reconstructive and trauma applications of the distal radius.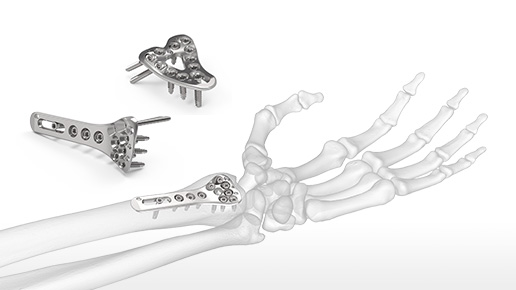 External fixation is a well-established technique for stabilizing a variety of fractures. The Acumed External Fixation System provides innovative fracture management solutions for the upper extremities through a dedicated line of external fixators. From our distal radius fracture system, to our innovative small bone fixation and distraction units, each system has been designed to provide ease of application, stability, and fracture reduction.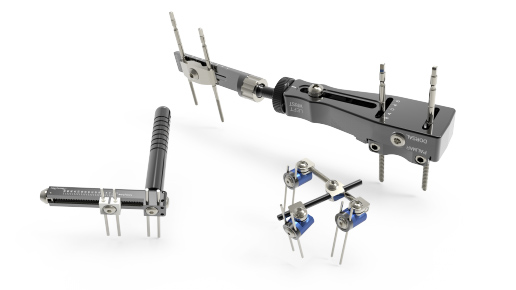 Acumed's Forearm Fracture Solution combines the precontoured radius and ulna plates of the Anatomic Midshaft Forearm Plating System and the minimally invasive radius and ulna nails of the Forearm Rod System to treat fractures, fusions, and osteotomies of the radius and ulna. The Forearm Fracture Solution offers gold standard plating options as well as intramedullary approaches for addressing midshaft forearm fractures.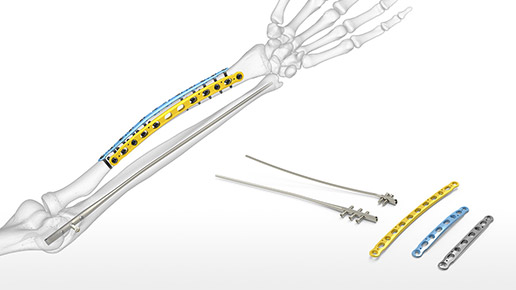 The Hand Fracture System features both standard and specialty plates for fixation of metacarpal and phalangeal fractures, fusions, and osteotomies.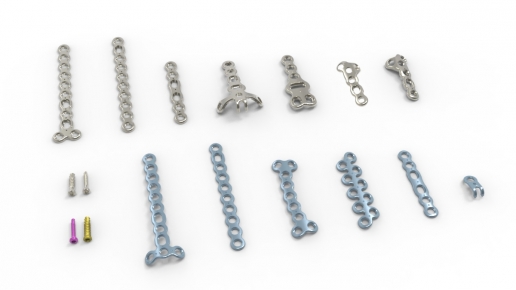 The OsteoMed Hand Plating System (HPS) features low-profile implants and instrumentation designed specifically for treating hand trauma.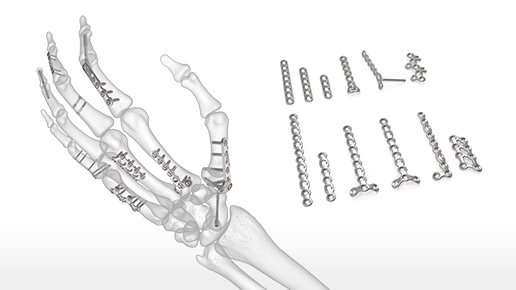 The OsteoMed portfolio includes solutions for CMC fusions as well as PIP fusions, MCP fusions and CMC fusions.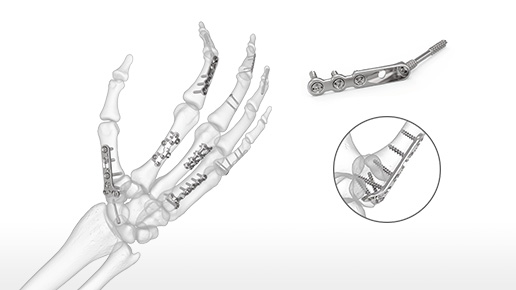 The Acumed Modular Hand System offers a variety of straightforward fracture and fusion solutions designed to address osteoarthritis, carpal instability, revision of failed partial wrist fusions, and rheumatoid arthritis.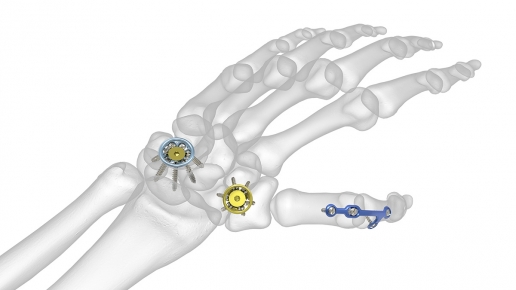 The Acumed Osteotomy System features the Ulna Shortening Plate, with built-in osteotomy reference lines and a cutting guide. The system offers screws which sit below the plate surface when fully seated, and the interfragmentary lag screw can be placed in one of two locations to securely compress the osteotomy.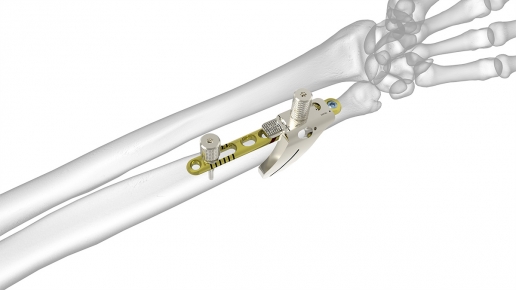 The Acumed Total Wrist Fusion Plating System is designed for wrist arthrodesis due to deformities associated with degenerative arthritis, brachial plexus palsies, and spastic disorders. This five-plate system features both innovative and traditional designs.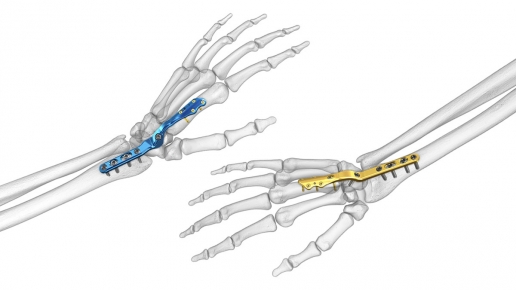 Designed in conjunction with Roy Sanders, MD, the Acumed Ulna Nail 2 includes three nail diameters and seven length options, power reamers and carbon fiber radiolucent targeting guides to streamline the procedure, threaded holes within the nail, headless hexalobe screws to help minimize soft-tissue irritation, and the option to lock the nail distally providing additional fixation within the canal.