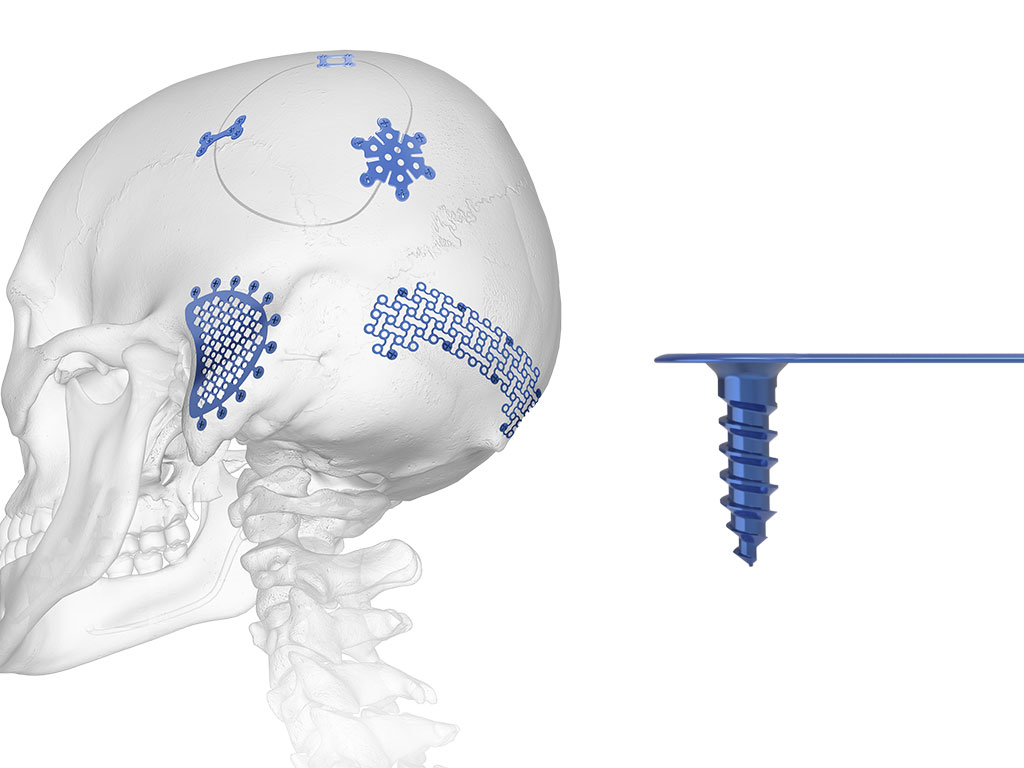 Profile Zero Low Profile Neuro Plating System
Overview Profile Zero™ is a low profile, neurosurgical fixation system featuring OsteoMed's patented Auto-Drive® self-drilling screws. This system contains a variety of titanium plate designs. The plate and screw construct offers a .25 mm plate profile that can be contourable to the patient anatomy. This system also features our latest driver handle and customizable VisiDisk. Trays The Profile Zero system …
Overview

Profile Zero™ is a low profile, neurosurgical fixation system featuring OsteoMed's patented Auto-Drive® self-drilling screws. This system contains a variety of titanium plate designs. The plate and screw construct offers a .25 mm plate profile that can be contourable to the patient anatomy. This system also features our latest driver handle and customizable VisiDisk.
---
Trays

The Profile Zero system is more compact than our previous neuro plating system, Fast Flap.

This system contains a removable tray holding our plates, a compartment for meshes, and the VisiDisk, which contains our Auto-Drive screws.

It also includes plate cutters, drills and drivers, and all of the instrumentation needed to complete the surgical procedure.