OsteoMed Profile Plus Standard Profile Plating System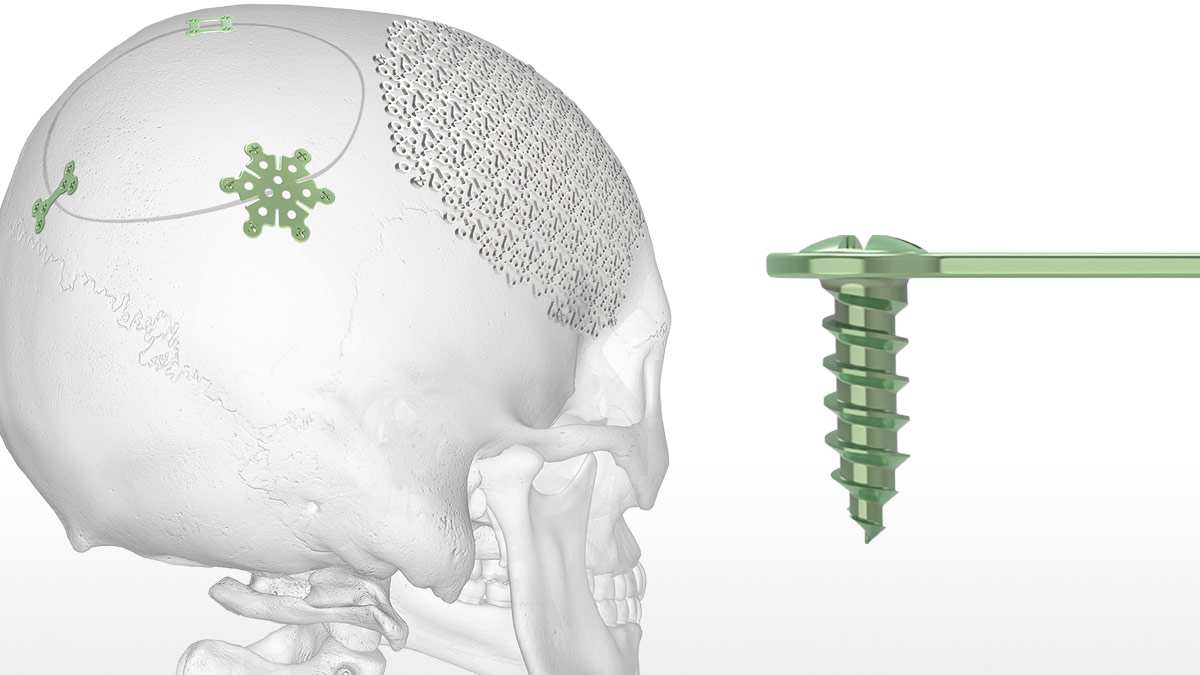 Overview
Profile Plus is a standard profile neurosurgical fixation system featuring OsteoMed's updated patented Auto-Drive® self-drilling screw design. The driver and screw retention features in the Profile Plus have been improved over our previous design. This system contains a variety of titanium plate designs for cranial procedures. An optional auxiliary compartment may be added to the Profile Plus tray for the inclusion of larger meshes and instrumentation as needed.
Product Training Series: Key Features Profile Zero and Profile Plus Neurosurgical Plating Systems With Brandon Tomkins
Product Manger Brandon Tompkins highlights the key features of both the Profile Zero and Profile Plus Neuro Fixation Systems. The Profile Zero Neuro Fixation System offers a .25mm plate profile with a uniquely engineered plate and screw construct offering both strength for cranial fixation with the lowest profile on the market. Both systems feature OsteoMed's patented Auto-Drive® screws with enhanced screw retention technology, customizable VisiDisk and contain a variety of titanium plate designs for cranial procedures, providing the neurosurgeon with many options in the OR.
Profile Plus Instrument Trays
The Profile Plus system is more compact than our previous neuro plating system, FastFlap. The Profile Plus system is in the same footprint as the Profile Zero system, and includes a removable plate tray, an additional mesh compartment, and a customizable VisiDisk. The system contains the drills, driver handles, and plate cutters needed for cranial fixation.