OsteoMed Hand Plating System (HPS)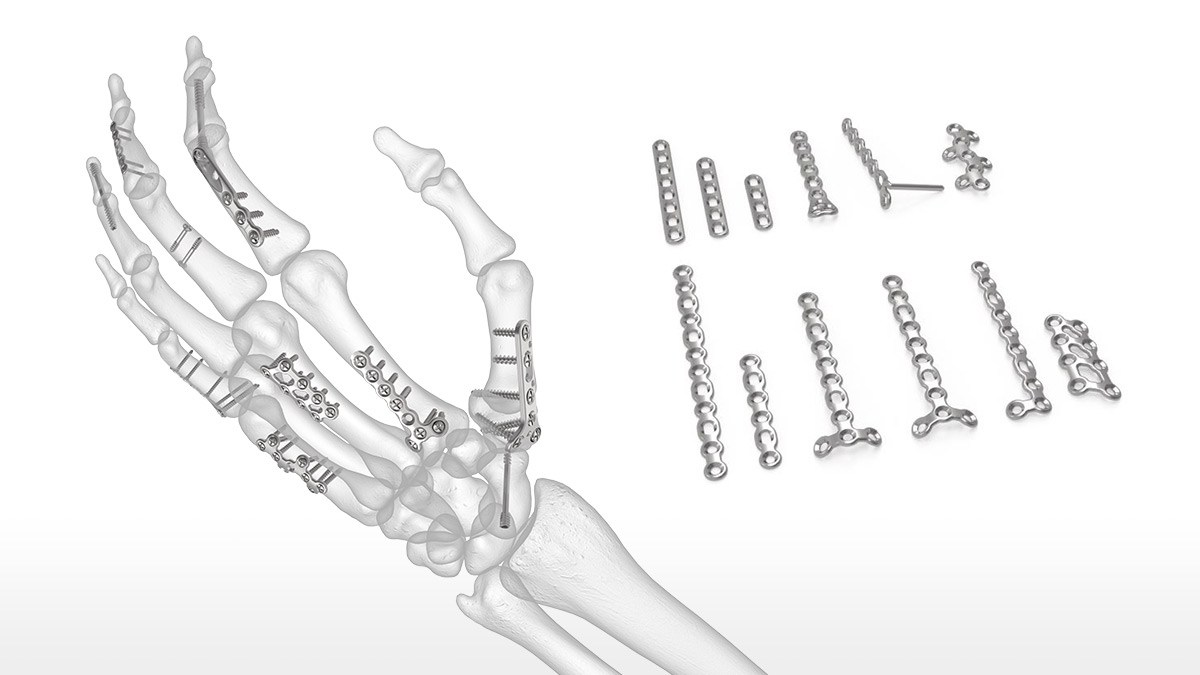 Overview
The OsteoMed Hand Plating System (HPS) features low-profile implants and instrumentation designed specifically for treating hand trauma.
The HPS Plates are available in four size modules: 1.2, 1.6, 2.0, and 2.4 mm, and accept up to four screw types: VA locking, nonlocking, lag, and cannulated. Also featured are hand fusion plates in two different sizes. In total, the system includes 68 plates, 4 screw types, and 3 K-wires.
Explore the OsteoMed Hand Fusion System, with solutions for CMC fusions, PIP fusions, and MCP fusions.
1.2 mm Lag Screws capture small, avulsed fragments.
Straight Plates Like T and Y Plates, these may be cut to length and bent to better fit patient anatomy.
Offset Grid Plate Designed to provide fixation of comminuted diaphyseal fractures.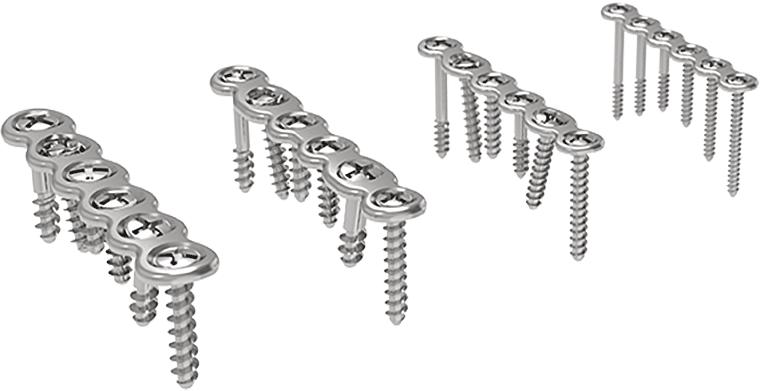 TaperLock™ Screw Retention Technology
The tapered driver tip press fits at .9 mm, and is designed to provide a thinner screw head profile in all OsteoMed Hand Plating System Variable Angle Locking, Nonlocking, and Lag Screws.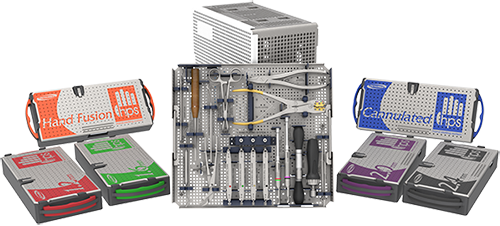 The interchangeable color coded modules - 1.2 mm, 1.6 mm, 2.0 mm, 2.4 mm, cannulated - and instrument tray provide precise instrumentation for every step of the procedure.
Fracture Solutions
An at-a-glance application chart.
| Modules | Distal Phalanges | Middle Phalanges | Proximal Phalanges | Metacarpals and Carpals |
| --- | --- | --- | --- | --- |
| 1.2 mm | | | | |
| 1.6 mm | | | | |
| 2.0 mm | | | | |
| 2.4 mm | | | | |
The OsteoMed HPS System - Innovation in Surgical Screw and Plate Systems
The OsteoMed HPS systems uses OsteoMed screws and plates to aid in fracture fixation surgery. This video provides an animated overview of the system's features and components, including plate types and instrumentation.
OsteoMed Hand Plating System: Fracture Fixation with Hybrid Plates
This video compares the benefits of nonlocking and locking plates, with a discussion of how fracture fixation can benefit from the use of hybrid plates like those in the OsteoMed Hand Plating System.