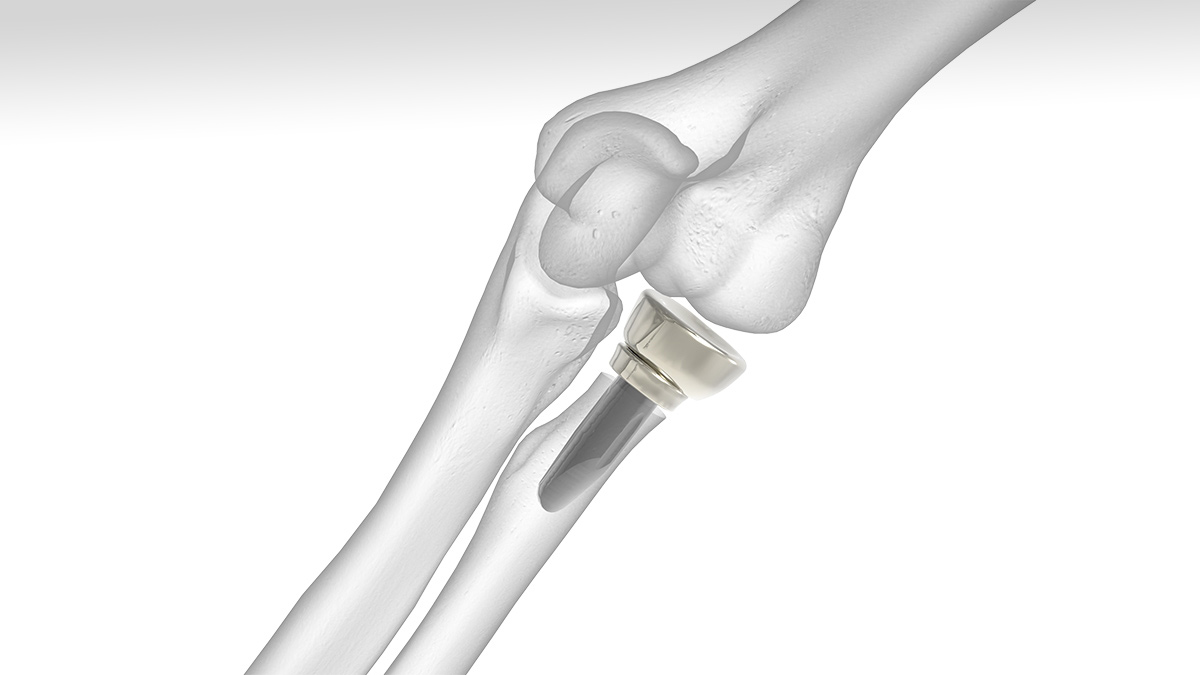 Product Overview
The Acumed Anatomic Radial Head System provides a comprehensive solution that includes the first anatomically-shaped radial head prosthesis on the market and is equipped with the tools needed to restore the patient's anatomy in a radial head replacement surgery.
The system offers 250 standard head and stem combinations, including five left- and five right-specific head options, five stem diameters, and five collar heights.
These choices provide the surgeon with multiple implant options and accommodate the individual differences in natural anatomic head and neck shape.
Case Study Series: Radial Head Fracture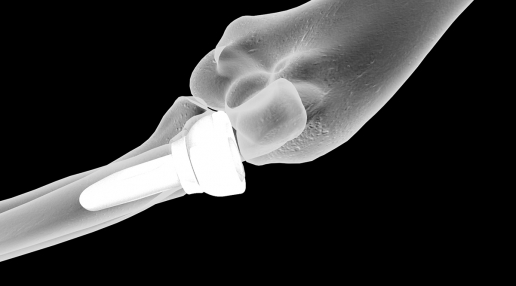 In this series of six case studies, Benjamin Goldberg, M.D., uses the Acumed Anatomic Radial Head Prosthesis to treat a wide range of radial head fractures including elbow subluxation, small coronoid avulsion, Essex Lopresti injury, and acute radial and neck head fractures.
Shown: Anatomic Radial Head on-bone
Mobile devices: tap to show/spin
Straightforward Instrumentation
The collar height gauge helps determine the proper implant collar height to restore the natural length of the radius. Broaches, trial heads, and stems are color-coded to assist in identifying components and sizes. In addition, collar reamers are designed to create a perpendicular neck surface for the stem collar.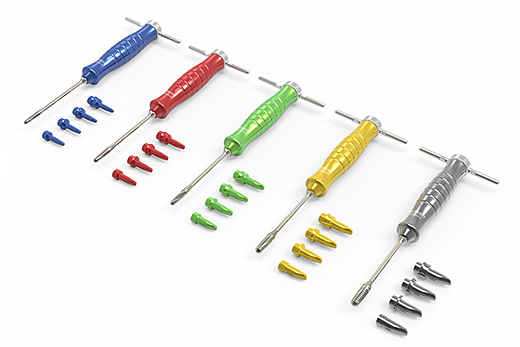 Multi-purpose Solutions Tray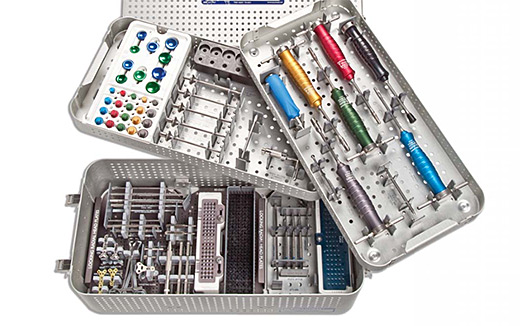 The Anatomic Radial Head System tray, which also accommodates the Acutrak 2 Mini and Micro Headless Compression Screw systems and all necessary instrumentation, fit inside the same tray to allow for ease of preoperative assessment.