OsteoMed Orthognathic Systems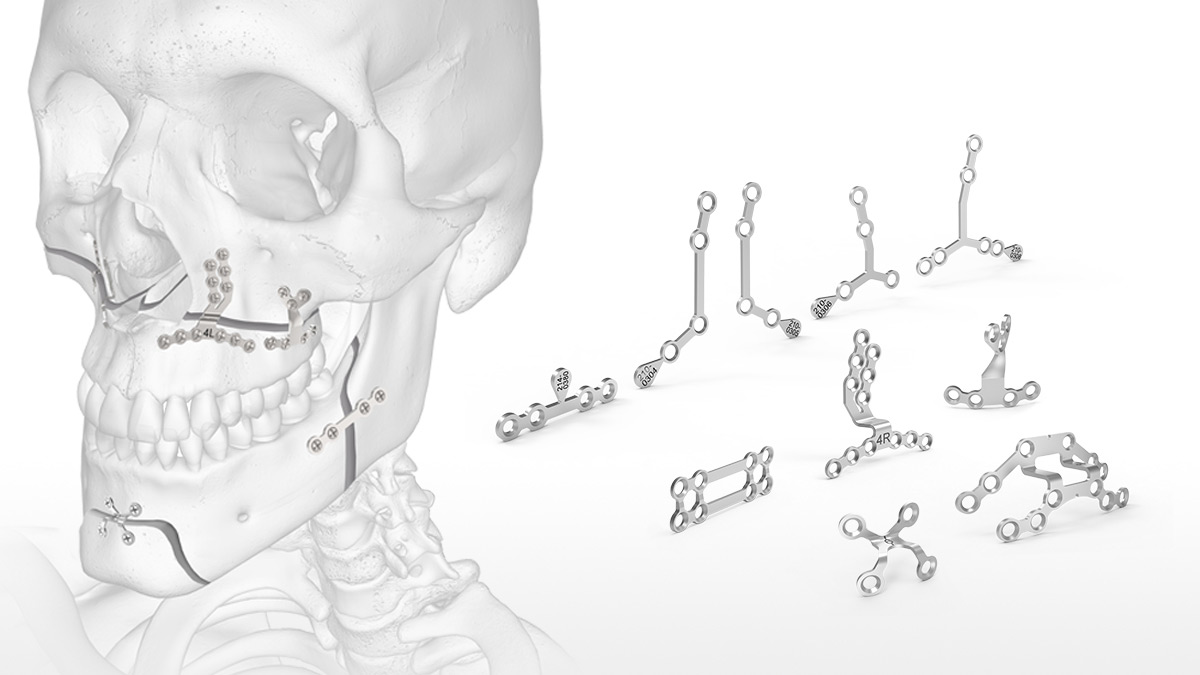 Overview
The Orthognathic Systems is composed of the OSA™ and 2.0 mm Orthognathic modules. They are optional modules of the CFx system and can be customizable as part of the ICON system. The system includes plates, screws, and instrumentation used for standard orthognathic maxillary and mandibular advancements.
The system features zygomatic, pyriform, and BSSO plates, and instruments include drill bits, plate bending forceps, plate holding forceps, plate cutters, cannula, taps, and screwdrivers to facilitate the placement of screws and modification of plates.
Orthognathic Systems Instrument Trays
The Orthognathic System comprises 2 different organizer blocks.
2.0 mm Orthognathic System
(OSA) Orthognathic Supra Advancement System