Mobile Training and Cadaver Labs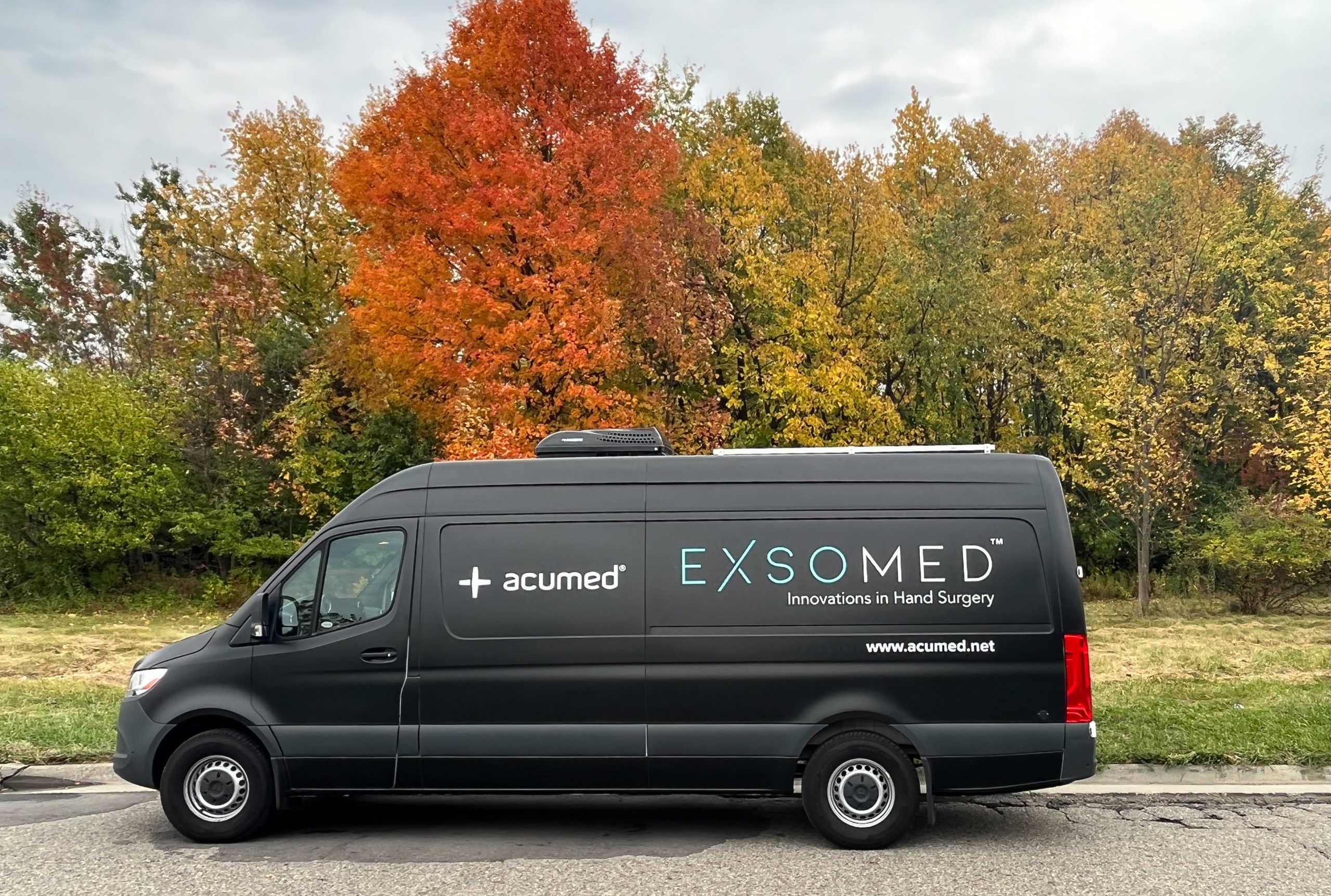 The Acumed Mobile Training and Cadaver Lab Program offers a comprehensive cadaveric training experience to surgeons who are time-constrained and/or are unable to attend a brick-and-mortar cadaver lab.
At the surgeon's convenience and in as little as 15 minutes, our knowledgeable staff will arrive at the desired location and provide education and cadaveric training.
Here's What You Can Expect!
Safe, Clean Environment

Acumed follows guidelines set forth by the Centers for Disease Control (CDC) to ensure your safety during the cadaver lab. We have implemented enhanced cleaning protocols, and disinfect high-touched surfaces throughout the day and between each lab. In addition to maintaining the cleanliness of all equipment, we also limit both the number of persons and time inside the facility to further minimize contact and exposure.

Complete Cadaver Lab at Your Front Door

All you need to do is show up! Each Acumed mobile lab is fully equipped with all the necessary tools and specimens for a complete training experience:

Smart-C Imaging System

Power Set

Product

Installation Kit, including measuring device, K-wires, driver

Scalpels and other surgical instruments (osteotomes, mallets, surgical clamps)

PPE (mask, gloves, drape, gown)

One-to-One Training

Knowledgeable staff will provide private, personalized training in our mobile lab at your convenience. Ask questions, learn various placement techniques of Acumed products, gain hands-on practice. It is like having your own dedicated cadaver lab.
October
San Antonio, TX
Austin, TX
Dallas/Fort Worth, TX
New Orleans, LA
Arkansas
Arizona
New Mexico
El Paso, TX
WashingtonBuffalo, NY
Rochester, NY
Detroit, MI
Lima, OH
Western Pennsylvania
West Virginia
Pensacola, FL
Orlando, FL
Miami, FL
November
Washington
Oregon
Indianapolis, IN
Chicago, IL
Ohio
Tampa, FL
St.Petersburg, FL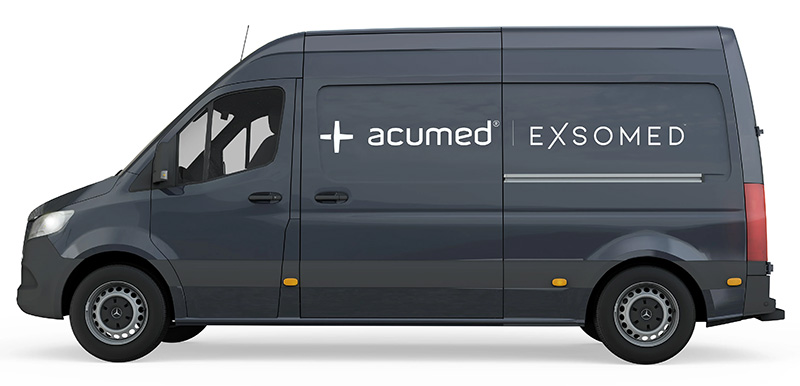 If the listed dates and locations do not fit your schedule, please let us know your availability on the registration form. One of our Regional Clinical Directors will reach out to you as quickly as possible to coordinate a date and location that would best accommodate your schedule.
*Dates and locations are subject to change.
Click here to reserve a lab today!