Acumed has the most complete selection of upper extremity fixation and specialty plates on the market.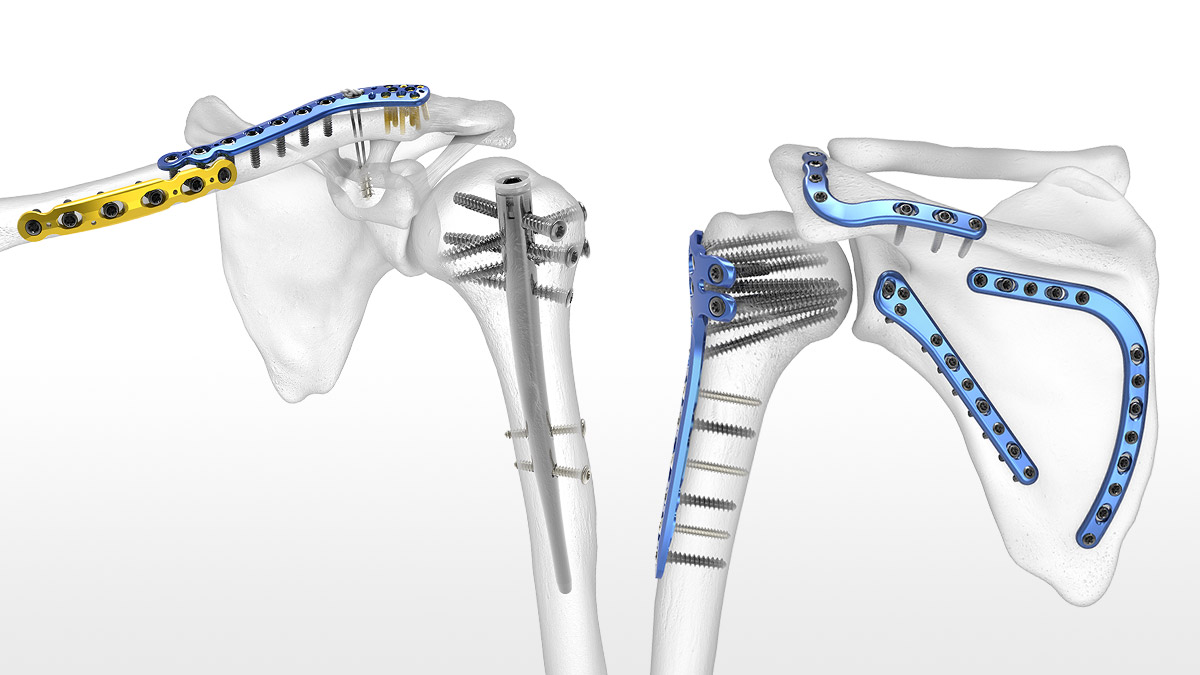 Acumed has the most complete selection of upper extremity fixation and specialty plates on the market.
The Acumed Clavicle Plating System offers an array of 33 precontoured plates for the fixation of clavicle fractures, malunions, and nonunions. Acumed's was the first system to offer anatomically precontoured plates for the clavicle.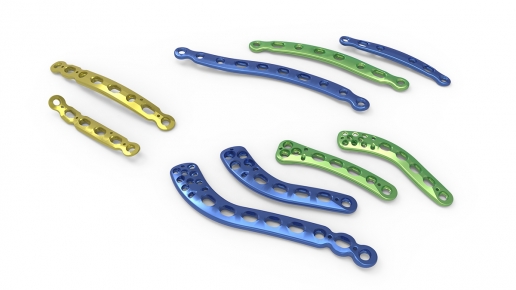 The Acumed Dual-Track Clavicle Screw System is a fully intramedullary solution engineered to provide minimally invasive stability for fractures and fusions of the clavicle. The tray design allows it to be placed in the Acumed Clavicle Plating System to expand the surgical options.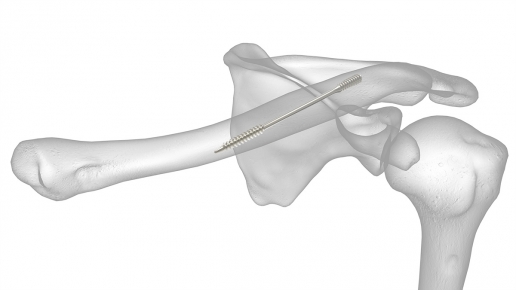 The Acumed Polarus 3 Solution is a comprehensive system designed to treat proximal and midshaft humerus fractures with an array of plate and nail options. The system introduces a number of improvements to both the implants and the instrumentation when compared to the prior generation.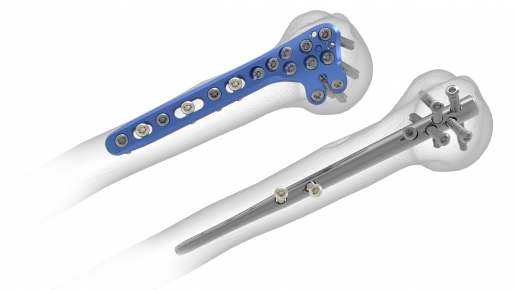 The Acumed Polarus Proximal Humeral Plating (PHP) System, designed for 2-, 3-, and 4-part proximal humerus fractures, aids in restoring patient anatomy while providing a rigid construct within the humeral head. The comprehensive selection of implants was each designed to help minimize impingement and soft tissue irritation.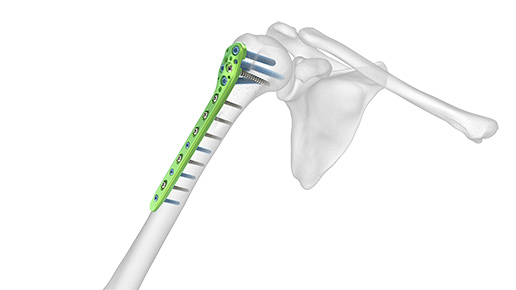 The Acumed Polarus Locking Humeral Rod and Polarus Plus Humeral Rod System feature tapered profiles with an array of proximal screws designed to target the best quality bone. Multiplanar fixation acts as a scaffold, aiding in fracture reduction and realignment.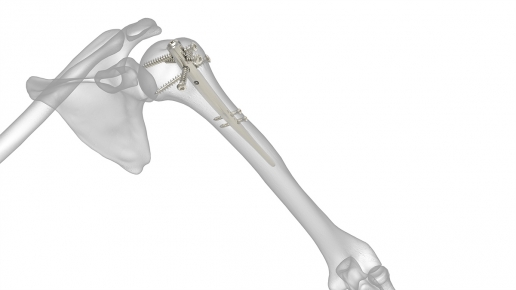 The Acumed Polarus Plus Humeral Rod is designed to provide fixation for 2-, 3-, and some 4- part fractures of the proximal humerus through a minimally-invasive surgical procedure. Multi-planar fixation may help to restore the proper anatomic alignment of the humerus through a percutaneous approach.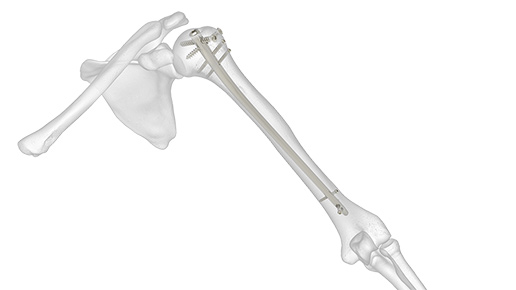 The Acumed Scapula Plating System offers anatomic-specific titanium plates designed to address challenging fractures of the scapula. Precontoured plates may minimize the need for bending while acting as a template for implant placement and guiding screw fixation to osseous regions.