Acumed OEM: A Passionate Strategic Partner
Acumed Original Equipment Manufacturer (OEM) is a trusted orthopaedic medical device partner providing companies and specialized surgeons with quality products and innovative solutions. By offering a vast array of craniomaxillofacial and neurosurgical products, including high quality titanium fixation, reliable instrumentation, numerous kits and containers, disposable battery drivers, and specialized instruments, we fill in crucial gaps to bring products to market.
Our state-of-the art machines, expertise, and passion drive our excellence. Partner with us as we aim to achieve product superiority that benefits patients worldwide!
LET'S GET STARTED
Contact us today to collaborate with Acumed OEM on your product journey!
New Product Design, Testing, and Prototyping
Driving Your Company's Vision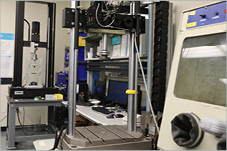 Acumed provides new product design, testing, and prototyping for some of the world's leading medical device companies. With expertise in orthopaedic and craniomaxillofacial implant products from a variety of different materials, Acumed OEM can help bring your company's vision to market.
Product Overview
Craniomaxillofacial and Neurosurgical
Acumed CMF and neurosurgical products are trusted by surgeons in operating rooms around the globe. As a provider to some of the leading medical device companies in the industry, we offer prospective companies a high-quality solution for titanium implants, reliable instrumentation, and durable container needs.