Solutions for Simple to Complex Trimalleolar Injuries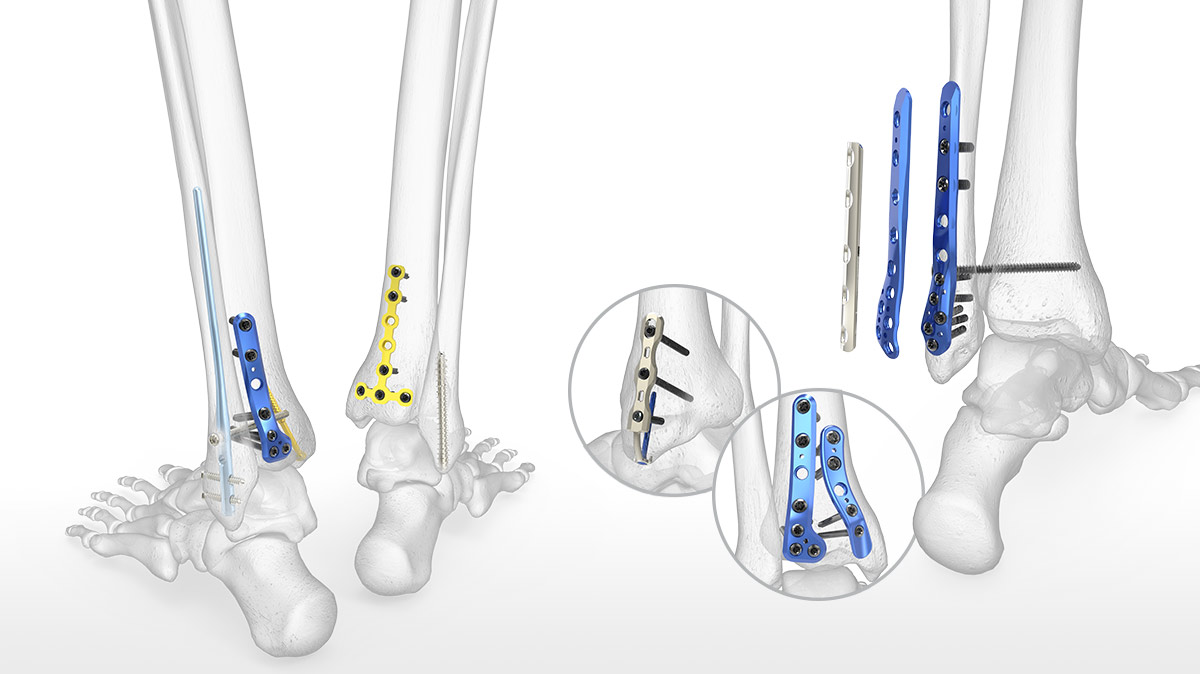 Solutions for Simple to Complex Trimalleolar Injuries
The Ankle Plating System 3 offers anatomically shaped plates as well as one-third-tubular plates, located in the Acumed Small Fragment Base Set, for fractures of the distal tibia and fibula.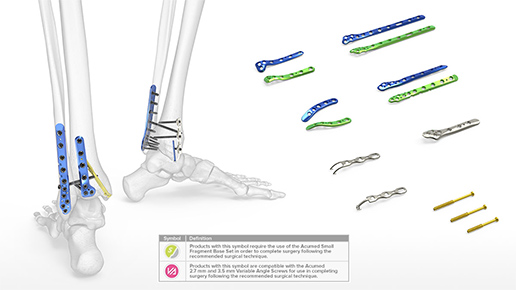 The Locking Ankle Plating System features plates for fractures of the distal tibia and fibula. Plates are designed to offer internal fixation for fractures, osteotomies, and nonunions of the lateral fibula, anterior tibia, and medial tibia. This system was designed to be low profile and includes locking screws and a Type II anodized finish to the plates.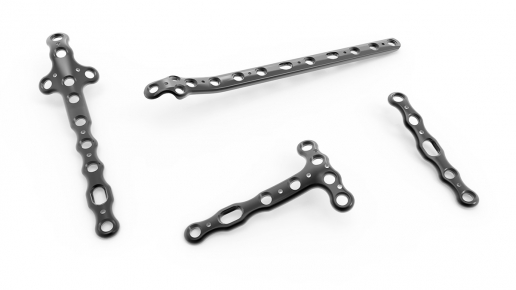 Designed to deliver a new level of performance, versatility, and reliability for calcaneal fractures, the Acumed Calcaneal Plating System includes MINI-Calc plates intended for use in a sinus tarsi approach that may reduce the potential for soft tissue irritation.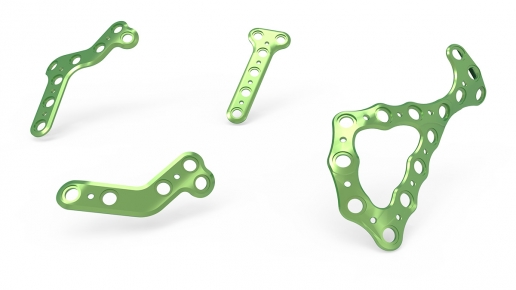 Designed in conjunction with Roy Sanders, MD, the Acumed Fibula Nail 2 includes three nail diameters and four length options, power reamers and carbon fiber radiolucent targeting guides to streamline the procedure, threaded holes within the nail, headless hexalobe screws to minimize soft-tissue irritation, and the option to lock the nail proximally, providing additional fixation within the canal.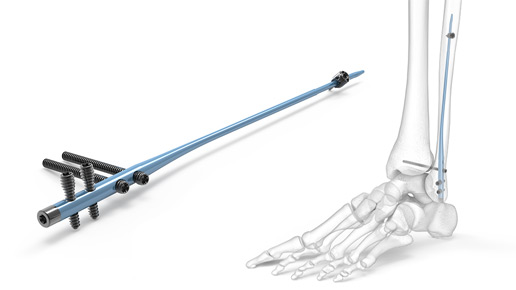 The Acumed Fibula Rod System offers an alternative approach to traditional fibular plating by providing fracture stability through a minimally invasive surgical procedure. Using a targeting guide, the fibula rod and interlocking screws can be inserted through small incisions, which may reduce total operating time compared to traditional open reduction internal fixation (ORIF).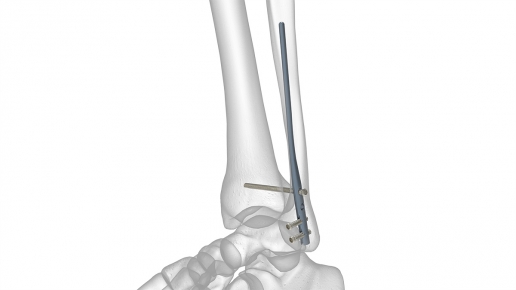 The Acumed Forefoot/Midfoot Plating System addresses both acute fractures and reconstruction of the foot, including hallux valgus revision, Lisfranc fracture fixation, and proximal metatarsal osteotomies.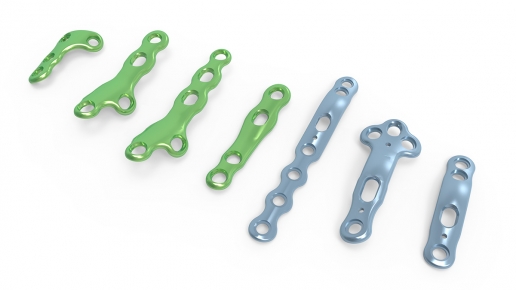 The Acumed Small Fragment Base Set is a comprehensive system for small fragment trauma surgeries of the upper and lower extremities. The set is designed as both a stand-alone system with traditional plating and a complement to Acumed's precontoured, anatomic-specific plating systems, and includes straightforward instrumentation.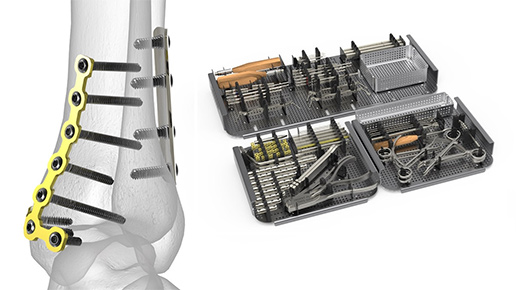 The Acumed Small Joint Reamer System can be used in both the upper and lower extremities. The reamers are designed to create stable, congruent bone surfaces in the MTP, MCP, IP, and DIP joints prior to fusion procedures with Acumed plates, Acutrak 2 screws, or other methods of fixation.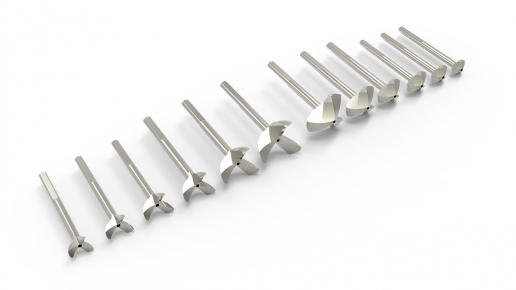 1. Miller M, McDonald T, Graves M, Spitler C, Russell G, Jones L, et al. Stablity of the syndesmosis after posterior malleolar fracture fixation. Foot Ankle Int. 2017; 39(1):99-104.