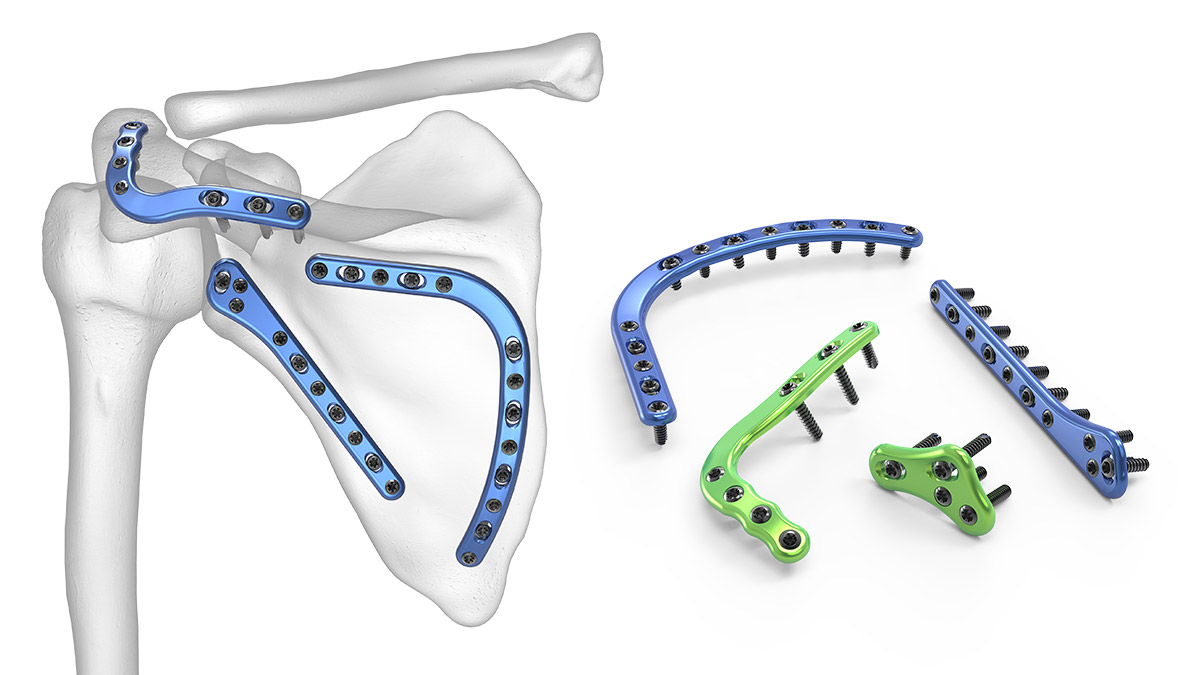 Product Overview
The Acumed Scapula Plating System offers indication-specific titanium plates that can address challenging fractures of the scapula, including the glenoid, medial and lateral border, acromion, and scapular spine. The precontoured plates minimize the need for bending while acting as a template for optimal implant placement and guiding screw fixation to osseous regions.
Fracture-Specific System

First-to-market scapula plating system with anatomically precontoured, fracture-specific plates.

Comprehensive Plating Options

Medial border, lateral border, acromion, and glenoid plates for comprehensive fixation of scapula fractures.

Designed to Streamline Surgery

Precontoured plates are designed to act as a template by replicating scapular anatomy and may help save operating time by reducing the need for plate bending.
(mobile users tap to show/animate)
This visual case study of a poly-trauma patient, presented by William Geissler, Professor and Chief, Division of Hand and Upper Extremity Surgery, University of Mississippi Medical Center, demonstrates the step-by-step process for plate fixation of a scapula fracture.
See all videos featuring this product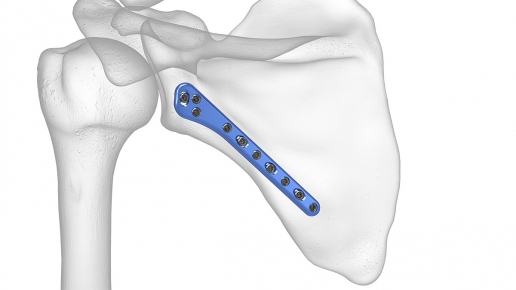 The Acumed Lateral Border Plate provides an innovative plating system for stabilizing scapula body and glenoid neck fractures. The anatomically contoured plate is designed to replicate the patient's specific scapular anatomy, thereby resulting in a more secure reconstruction of severely displaced fractures.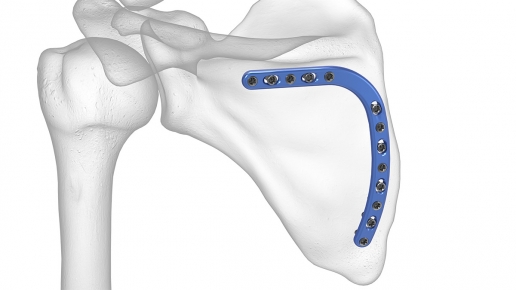 The Acumed Medial Border Plate offers an effective plating system for stabilizing fractures of the scapula body. The precontoured plate is designed to match the patient's own scapula curvatures and help restore the original anatomy. The Medial Border Plate can be used in conjunction with the Acumed Lateral Border Plate.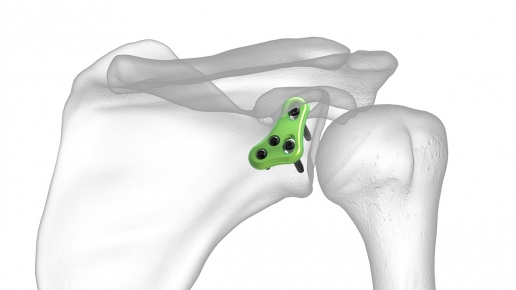 The Acumed Glenoid Plate provides an effective plating solution for fractures of the posterior margin of the glenoid and displaced intra-articular glenoid fractures. The anatomically contoured plates may minimize the need for plate bending, while implant placement and screw fixation to osseous regions of superior scapular thickness may increase construct strength.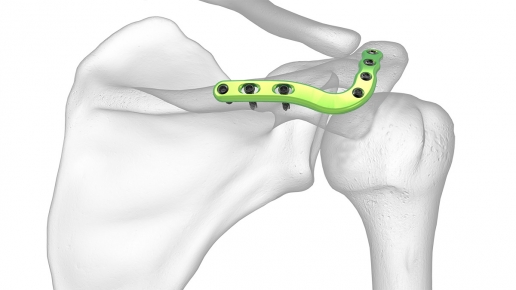 The Acumed Acromion Plate provides fixation for fractures along the acromion of the scapula spine. The precontoured plates are designed to closely match the patient's natural acromion curvatures, which may help in the reconstruction of even severely displaced acromion fractures. The Acromion Plates are an integral piece of the Scapula Plating System, and may be used individually or together with the Acumed Medial Border Plate, Lateral Border Plate, and Glenoid Plate.