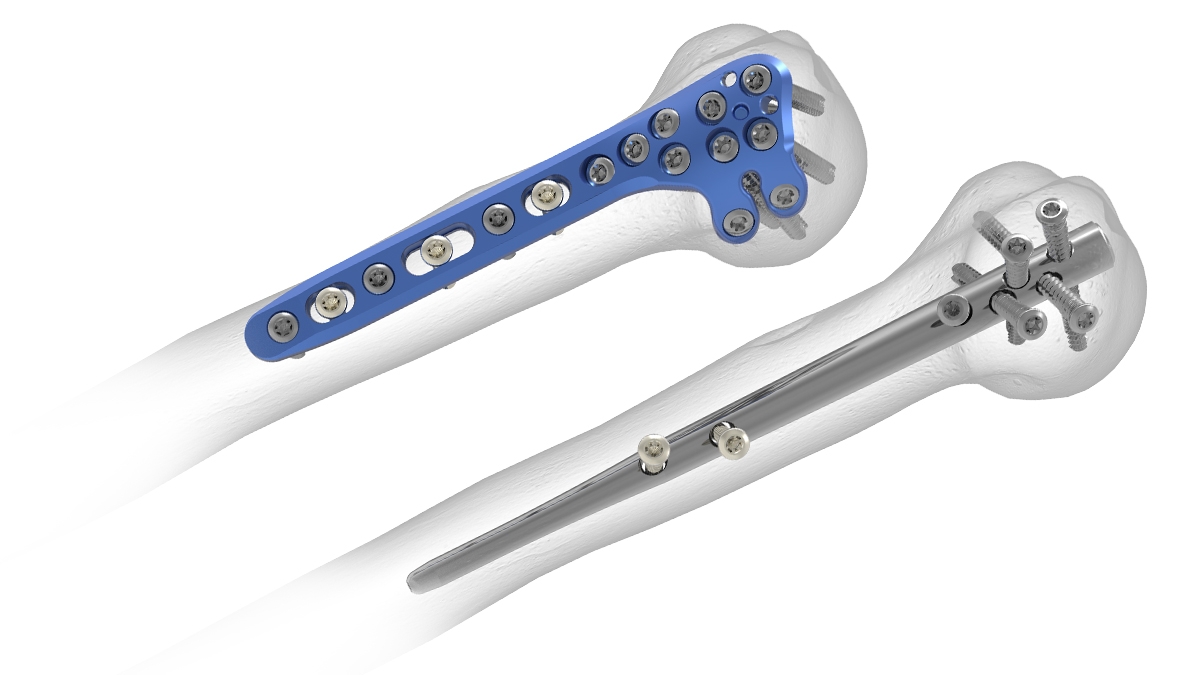 Product Overview
Designed to provide multiple solutions for fractures of the humerus, the Polarus 3 Solution provides plate and nail options in one comprehensive system. The system includes a Posterior Plate for capturing posterior greater tuberosity fragments as well as a Standard Plate for less complex fractures. Nail options include both a Proximal and a Long Nail.
Plate and Nail Options
Polarus 3 offers a comprehensive plate solution, as well as short and long nails.
Plate: Plating with Posterior Tab Option

Two bendable posterior tabs are intended to support posterior comminution.

Plate: Medial Buttress Support

Three targeted calcar screws are designed to help prevent the humeral head from collapsing into varus.

Nail: A More Medial Entry

A four-degree curvature in the nail allows for a more medial entry that helps preserve the rotator cuff and facilitates insertion.

Nail: Proximal Locking Mechanism

Pre-assembled PEEK insert is designed to prevent screw back-out by creating proximal locking screw friction.
(mobile users tap to show/animate)
An animated overview highlighting features of the plates, nails, and screws found in the Polarus 3 Solution, which provides multiple options for proximal humerus fractures in one comprehensive system.
Standard and Posterior Plates
The Polarus 3 Solution offers enhanced features in both plate and instrumentation design. Polarus 3 offers Posterior Plates to capture greater tuberosity fragments, as well as Standard Plates for less complex fractures in the humeral head. Both plate families offer multiple suture holes, medial calcar support holes, and a variety of lengths. Both plate families offer multiple suture holes and medial calcar support holes. Standard Plate lengths range from 94 mm to 275 mm; Posterior Plate is 94 mm or 115 mm.
Additional Features Include:
Lower plate placement designed to avoid subacromial impingement.
Left/right specific plates are anatomically precontoured.
Low-profile plate design allows the plate to be as thin as possible while maintaining strength and allowing screw heads to sit flush with the surface of the plate.
Converging and diverging screw patterns are intended to provide different options in screw placement as well as multiple points of fixation.
Suture undercuts are provided for ease of passing suture needles underneath the plate.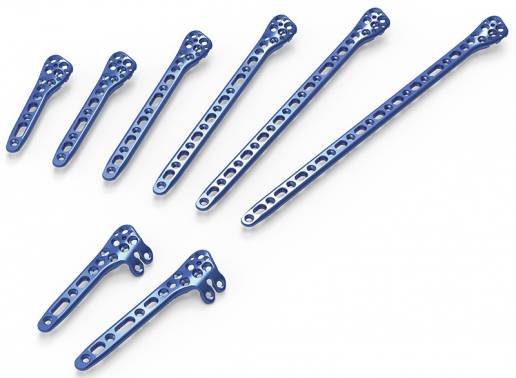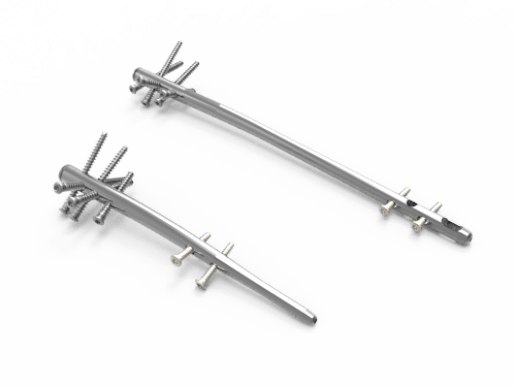 Building on the success of the original Polarus and Polarus Plus Nail, the Polarus 3 Solution incorporates existing nail and instrumentation features such as radiolucent targeting guides, tapered profiles, and axillary nerve avoidance in addition to several new features:
The nails feature a 4 degree lateral bend and are left/right specific (proximal nail only) to fit patient anatomy. The Proximal Nail is 150 mm long. The Long Nail ranges from 150 mm to 280 mm.
Polarus 3 nail screw patterns are designed to avoid the axillary nerve.
Nail insertion point is designed to minimize rotator cuff disruption.
Fully cannulated nails and instrumentation allow use of a guide wire to ease installation.
Nails feature a tapered tip to minimize stress risers.
Radiolucent targeting guides provided to facilitate insertion of proximal screws (Long Nail) and proximal and distal screws (Proximal Nail).
Long nails feature a slotted hole in the AP view for additional reduction options.
Pre-assembled PEEK insert to create proximal locking screw friction.
Cannulas are designed to lock and unlock for stability within the targeting guide.
Instrumentation is included for removal, and an end cap is included to help prevent bony in-growth.
Low-profile screws are designed to reduce soft tissue irritation. The hexalobe drive interface is designed to reduce the possibility of stripping the screw.
4.3 mm low-profile hexalobe screws function as locking screws and may be used in any hole of the Polarus 3 plate, as well the proximal portion of the nail.
3.5 mm nonlocking low-profile hexalobe screws may be used in any hole of the Polarus 3 plate, as well as the distal portion of the nail.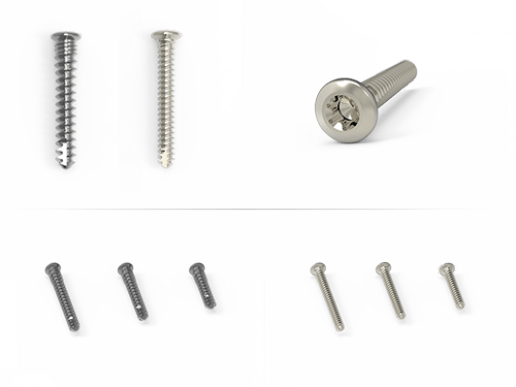 Innovative Instrumentation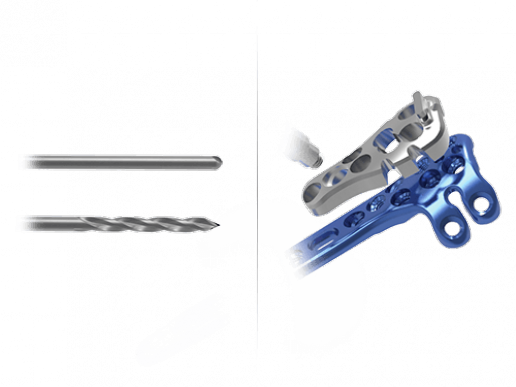 The system includes both a traditional sharp drill and a blunt drill. The blunt drill can be used to avoid perforation of the joint surface at the far cortex.
Other instrumentation designed to streamline the surgical experience includes radiolucent carbon fiber retractors, a low-profile targeting guide with suture cleat, and a locking cannula to enhance targeting stability and assist with fracture reduction.