The Acumed leadership team is composed of savvy entrepreneurs and industry experts, bringing years of experience to a nimble company. They cultivate our strong culture, and work tirelessly to help us scale, grow, and succeed.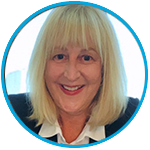 Sharon Wolfington
Sharon Wolfington joined Acumed as President and Chief Executive Officer in March 2017, bringing extensive leadership experience in the medical device industry, including serving as President of DJO Recovery Sciences, President of Stryker Performance Solutions, and Vice President and General Manager of Stryker Global Trauma and Extremities. Sharon is a graduate of the Advanced Management Program of the Harvard School of Business with an undergraduate degree from Miami University in Oxford, Ohio. She is an honorary founding member of the Foundation of Orthopaedic Trauma.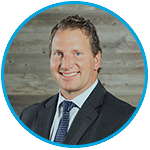 Luke Buza
Vice President, Marketing & Product Management
Luke joined Acumed in 2017, bringing more than 17 years of marketing and product management experience in the orthopaedic medical device industry. Most recently, Luke served as Senior Director, Trauma Marketing at Stryker where he had marketing responsibility for trauma products and managed the product development of the Triathlon Knee System and UER. Luke earned his BS degree in Industrial Engineering and his MBA at Rutgers University in New Jersey. He also completed the Global Leadership Program at the Harvard Business School.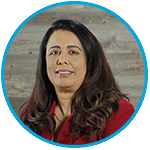 Nikki Siddiqui
Nikki joined Acumed in 2018 as Chief Financial Officer with over 23 years of finance leadership experience. Prior to joining Acumed, Nikki served as Chief Financial Officer for Boeing's Unmanned Program at Insitu Inc. There she was in charge of proposals, contracts, pricing, and trade compliance, along with accounting and financial planning and analysis for 10 years. Nikki has a BS in Accounting and a Master's degree in Accounting-Taxation from Portland State University.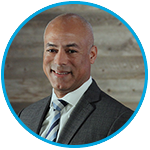 Tony Damas
Vice President, Quality, Regulatory, Compliance, and Supply Chain
Tony joined Acumed in 2014 and brings 19 years of industry experience in quality assurance, regulatory and compliance, working for a variety of Fortune 500 equipment manufacturers and first-tier suppliers including Medtronic Neurologic Technologies and TE Connectivity Medical Products. Tony has a BS in Mechanical Engineering from Rensselaer Polytechnic Institute and earned an MBA from the University of Texas.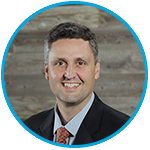 Craig Starkey
Vice President, Human Resources
Craig joined Acumed as Vice President of Human Resources in May 2019 with more than 17 years of HR experience in a variety of industries such as consumer products, aviation, semiconductors and financial technology. Prior to joining Acumed, Craig served as Director of HR at Fiserv supporting the HR needs for the Digital Channels organization across the globe. Craig earned his BA in International Studies from Brigham Young University in Provo, Utah.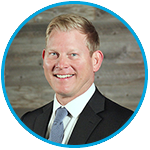 Ryan Folkening
Ryan joined Acumed in 2018, bringing 12 years of sales leadership in the orthopaedic industry. Ryan served as a Sales Manager, Trauma Sales Manager, and Orthopaedic Sales Representative at Stryker. He also worked as a futures and options trader at the Chicago Mercantile Exchange. Most recently, he was COO of Bird Dog Jet, a private aviation firm. Ryan earned his BS degree in Building Construction Management at Michigan State University, where he lettered in men's varsity ice hockey.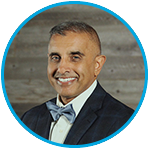 Jagi Gill
Vice President, AcuVentures
General Manager, Acute Innovations
Jagi joined Acumed in 2017 and is responsible for the Extremity Ligament & Tendon Repair product portfolio as well as business development activities. He also oversees Acute Innovations, a subsidiary that commercializes technology for rib fixation and chest wall injury. Jagi brings more than 17 years of experience in various management positions at Boston Scientific, Advanced Bionics, and the Mayo Clinic. Most recently he was the Founder and CEO of Tenex Health, a company that developed technology to treat patients suffering from chronic tendonosis and plantar fasciitis. Jagi completed his education at McGill University in Montreal and the Mayo Clinic College of Medicine.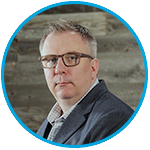 Joshua Johnson
Joshua is responsible for leading all manufacturing processes, quality, costs, and resources with a focus on manufacturing lead time, throughput, and utilization. He will be focused on increasing productivity while maintaining best-in-class quality standards. Joshua previously worked at Arthrex, where he implemented and led process development for Swiss, Grind, and Mill processes in Pilot Production as well as automated inspection development as a Quality Assurance Supervisor. Joshua graduated from the University of South Florida with a Master's in Biomedical Engineering.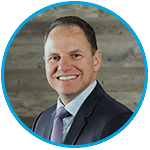 Milton Torres
Vice President, Product Development & Engineering
Milton joined Acumed in 2019 with over 20 years of orthopaedic product development experience. He most recently held the role of Senior Director of Global R&D—Trauma & Extremities at Stryker GmbH. In this role, Milton was based in Switzerland, where he led a team of over 40 engineers. Milton and his team were responsible for launching new products, managing line extensions, and leading project remediation activities. Milton holds his Bachelor of Science in Mechanical Engineering from Rutgers University.