The Acumed leadership team is composed of savvy entrepreneurs and industry experts, bringing years of experience to a nimble company. They cultivate our strong culture, and work tirelessly to help us scale, grow, and succeed.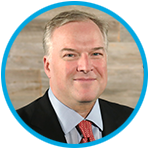 Hjalmar Pompe van Meerdervoort
Hjalmar joined Acumed in 2022, bringing over 25 years of global leadership experience in the medical device industry. Most recently, he was Senior Vice President and General Manager, Reconstruction at Smith+Nephew where he led the commercial functions for Smith+Nephew's reconstructive joint portfolio. Prior to Smith+Nephew, Hjalmar served as cofounder and CEO of VisionScope Technologies, an office-based arthroscopic imaging company. He was also Vice President and General Manager, Knees, at Zimmer Holdings, where he managed the company's $2 billion flagship segment. He spent more than 10 years of his early career at Stryker Corporation growing his responsibility and reach to include international assignments. Hjalmar is a graduate of the Harvard Business School Executive Education program with an undergraduate degree from Emory University. Throughout his career, Hjalmar has been driven by a passion to help heal the afflicted and lead teams to deliver solutions that optimize patient outcomes and streamline care delivery.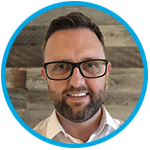 Lee Brown
Vice President, Global Sales
Lee joined Acumed in 2018, bringing over 18 years of orthopaedic implant sales and distributor management experience specializing in spine, hip, knee, sports medicine, trauma, and extremities. He held multiple sales roles in the UK with DePuy, Zimmer, and JRI before moving into International Sales Management with Summit Medical, where he successfully launched and managed a direct sales operation in Australia. Lee is responsible for sales in all international markets outside of Europe where Acumed products are sold.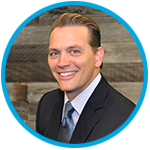 Seth Brusseau
Vice President, Craniomaxillofacial (CMF)
Seth joined OsteoMed in 2018 as a distributor. He was quickly promoted to Vice President of the CMF/Neurosurgical Business Unit, where he led a significant change in culture while rebuilding the sales and marketing functions to focus on sustainable growth. Seth began his medical device career in the San Francisco Bay Area in 2001, specializing in craniomaxillofacial products. He attended California Maritime Academy, studying logistics and international business, receiving his Master Mariner and subsequent officer's designation by the United States Coast Guard.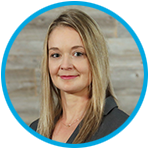 Rachel Edwards
Vice President, Foot & Ankle
Rachel joined Acumed in 2006 as a Marketing Assistant, supporting the foot and ankle product lines. She has held the roles of Event Manager, Strategic Marketing Manager, Director of Medical Education, and most recently leadership of the Downstream and Upstream Marketing activities. Rachel has a Master's degree in Business Administration from Washington State University.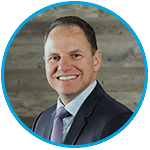 Milton Torres
Vice President, Hand & Upper Extremity
Milton joined Acumed in 2019 as the Vice President of R&D. He brings over 23 years of orthopedic experience to the company including product development and management of global R&D and Marketing teams. Prior to Acumed, Milton worked for the Trauma & Extremities and Joint Replacement divisions of Stryker. Milton holds his Bachelor of Science in Mechanical Engineering from Rutgers University.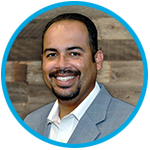 Bengie Burgos
Vice President, Operations Addison Campus
Bengie joined OsteoMed in 2011, and has 20 years of experience in world-class manufacturing companies in the medical device and pharmaceutical space. He maintains a track record of developing and implementing strategic operational plans that deliver consistent performance improvements. Bengie graduated from New York University, Polytechnic-Tandon School of Engineering with a Master's degree in Science, Industrial Engineering.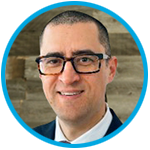 Marko Huterer
Vice President, Clinical, Compliance and Medical Affairs
Marko joined Acumed in 2021, bringing more than 19 years of global leadership experience across a range of product segments. Marko spent 17 years at Stryker Trauma & Extremities, most recently as Senior Director of EU Marketing, and has lived and worked in Canada, France, Switzerland, the US, and the Netherlands. Marko has Bachelor of Science and Master of Science degrees from McGill University.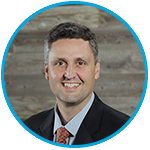 Craig Starkey
Vice President, Human Resources
Craig joined Acumed as Vice President of Human Resources in May 2019 with more than 17 years of HR experience in a variety of industries such as consumer products, aviation, semiconductors and financial technology. Prior to joining Acumed, Craig served as Director of HR at Fiserv supporting the HR needs for the Digital Channels organization across the globe. Craig earned his BA in International Studies from Brigham Young University in Provo, Utah.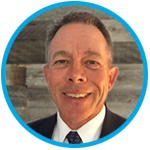 Jeff Wyman
Vice President, Tendon, Ligament & Biologics Business Unit
Jeff joined Acumed in 2021. He brings more than two decades of experience with orthopaedic industry leaders, including Arthrex and Stryker, and he most recently held the role of Vice President, Global Marketing for Sports Medicine and Strategic Projects with Smith & Nephew. Jeff earned his Bachelor of Science from Springfield College and graduated from the Yale University Physician Assistant program.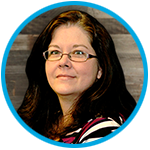 Kathryn Jayne
Senior Director, Quality Assurance & Regulatory Affairs
Kathryn joined OsteoMed in 2015, bringing nearly 25 years of experience in medical device quality assurance and regulatory affairs for various medical device manufacturing companies. Kathryn graduated from Oklahoma Baptist University with a Bachelor's degree in Kinesiology and Physiology.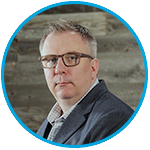 Joshua Johnson
Vice President, Operations and Logistics, Hillsboro Campus
Joshua joined Acumed in 2018, with more than 15 years of Operations leadership and industry experience in Manufacturing Engineering and Quality, working for Arthrex, Riverpoint Medical, and the National Institute of Standards and Technology. Joshua has a Master of Science in Biomedical Engineering from the University of South Florida.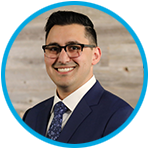 Garrett Lovell
Director, Enterprise Project Management
Garrett leads the Project Management Office and is responsible for the flawless execution of our NPI and Sustaining project portfolio, as well as Enterprise-wide projects, M&A integrations, and initiatives critical to the success and future growth of Acumed. Garrett joined Acumed in 2018, bringing extensive experience in commercial and military aerospace development projects. Garrett earned a BS in Aerospace Engineering from California Polytechnic State University.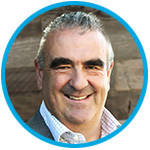 Diego Palacios
Managing Director, Europe
Diego brings 35 years of experience as part of a long-standing family history in orthopaedics and traumatology. He began his career with Acumed as a distributor in 1998, moving into the General Manager role for Acumed Iberica in 2008, and most recently as General Manager for Acumed Iberica and G6 beginning in 2018. Diego is responsible for supporting our EU Partners to develop and execute our strategies in the region.