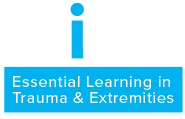 The Acumed ELiTE Resident and Fellow Curriculum is ideal for residents interested in pursuing an upper limb specialty and fellows currently enrolled in an upper limb fellowship.
Each course is designed to provide exposure and surgical skills practice for commonly seen fractures of the upper limb. The program provides standardized educational curriculum at eight different locations in the US.
Click here to find a course near you
Acumed ELiTE Lecture Series
Introducing a unique opportunity to participate in our ELiTE Lecture series from the comfort of your home or office! Our ELiTE Resident and Fellow Training Curriculum was designed by surgeons for surgeons, specializing in procedures for the entire upper extremity, from hand to shoulder.
The courses are intended to supplement the hand-to-shoulder training that residents and fellows receive in their current program curriculums. While this series is normally reserved for in-person training, we are offering residents and fellows the opportunity to attend ELiTE courses virtually and continue their learning during these difficult times.
ELiTE Advanced Radial Head Fracutres
Thursday, April 9
ELiTE Advanced Intra-articular Hand Fractures
Thursday, April 16
ELiTE Advanced Hand Lectures
Thursday, April 23
The ELiTE program provides educational offerings to address young physicians' training needs at the multiple levels of their learning paths.
The Acumed ELiTE Resident and Fellow Curriculum was designed in collaboration with leading orthopedic resident and fellowship educators around the country.

Jeffrey A. Greenberg, MD
Indiana Hand to Shoulder Center
Jerry Huang, MD
University of Washington
Mihir Desai, MD
Vanderbilt Orthopaedics Institute
Peter Evans, MD
Cleveland Clinic Combined Hand Fellowship
Charles Jobin, MD
Columbia University Irving Medical Center
Robin Kamal, MD
Stanford University Medical Center
Kenneth Koval, MD
Gulfport Memorial Physician Clinic
Shawn O'Driscoll, MD, PhD, FRCS (C)
Mayo Clinic College of Medicine
A. Lee Osterman, MD
Philadelphia Hand to Shoulder Center
Mark Rekant, MD
Philadelphia Hand to Shoulder Center
Marc Richard, MD
Duke University Medical Center
Melvin Rosenwasser, MD
Columbia University
David Ruch, MD
Duke University Medical Center
Joaquin Sanchez Sotelo, MD, PhD
Mayo Clinic College of Medicine
Ramesh Srinivasan, MD
The Hand Center of San Antonio
Course Locations: Find an ELiTE course near you.