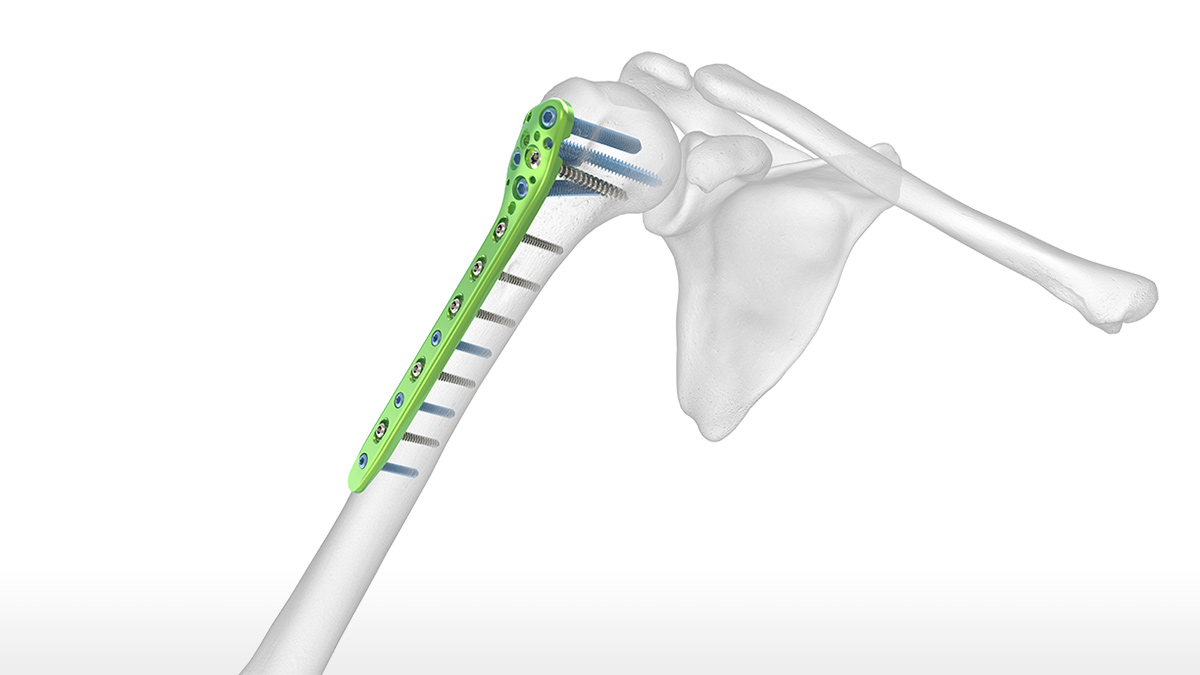 Product Overview
The Acumed Polarus PHP System, designed for 2-, 3-, and 4-part proximal humerus fractures, aids in restoring patient anatomy while providing a rigid construct within the humeral head. The design and placement of the Polarus PHP helps minimize impingement and soft tissue irritation for the patient.
When combined with the Polarus Humeral Rod System, the Acumed Polarus PHP System offers a comprehensive selection of implants specifically designed to address a variety of difficult fracture patterns in this challenging indication.
Video: PHP Surgical Technique with Dr. Geissler
Dr. William Geissler presents a detailed, step-by-step surgical process for implanting the Acumed Proximal Humeral Plate with 5.7 mm screws.
Shown: PHP plate assembly on-bone
Mobile devices: tap to show/spin