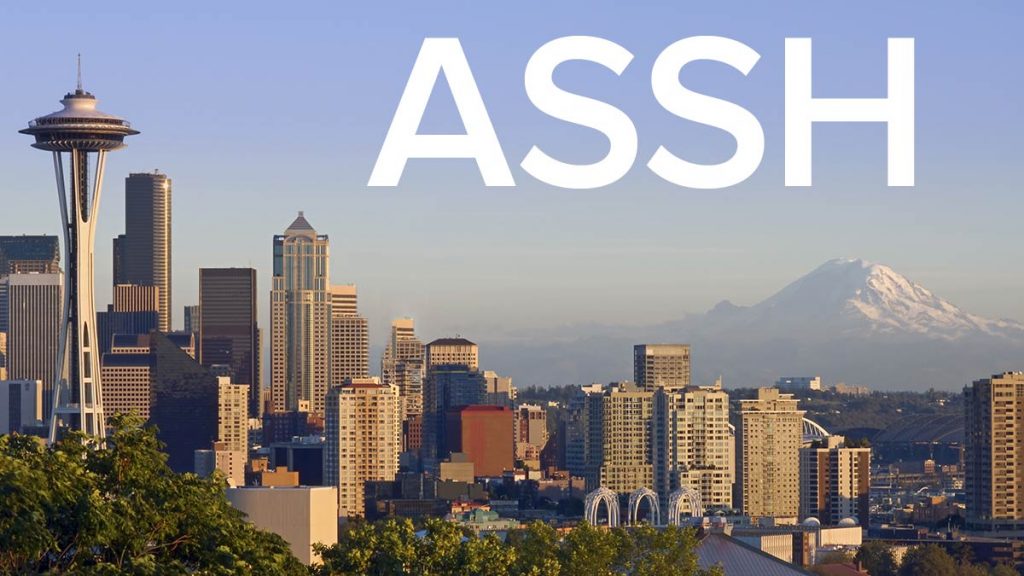 Acumed at ASSH Annual Meeting 2015
Acumed is a proud participant in the 2015 ASSH Annual Meeting in Seattle, Sept. 10-12. We're sponsoring a mobile device charging station as well as an espresso cart with Acumed-branded java jackets!
Acumed is also holding three industry sessions, focusing on SLIC Screw, the Hand Fracture System, and Slide-Loc Anatomic Radial Head System. SLIC Screw will also discussed in a clinical paper presentation on Saturday afternoon (see below). Stop by Booth 600 if you are at the show and say hello!
Industry Sessions
Thursday, September 10, 11:20am—12:30pm
Slide-loading in situ radial head arthroplasty with the Slide-Loc Anatomic Radial Head from Acumed with Dr. Marc Richard
Room: 608, Convention Center
Friday, September 11, 7am—8am
Stabilization of Carpal Instability with Dr. William Geissler
Room: 3AB, Convention Center
Friday, September 11, 12pm—1pm
Fracture Management of the Hand with Dr. Randy Bindra
Room: 4C-4, Convention Center
SLIC Screw System
Clinical Paper Session 08: Scapholunate
Saturday, September 12, 8:45am—9:20am
Room 6ABC, Convention Center
Paper 46: Biomechanical Analysis of Articulating Intercarpal Screw Fixation after Scapholunate Ligament Division
Matthew E. Hiro, MD
Muturi Muriuki, PhD
Corey J. Schiffman, BS
Robert M. Havey, MS
Leonard Voronov, MD, PhD
Randy R. Bindra, MD, FRCS