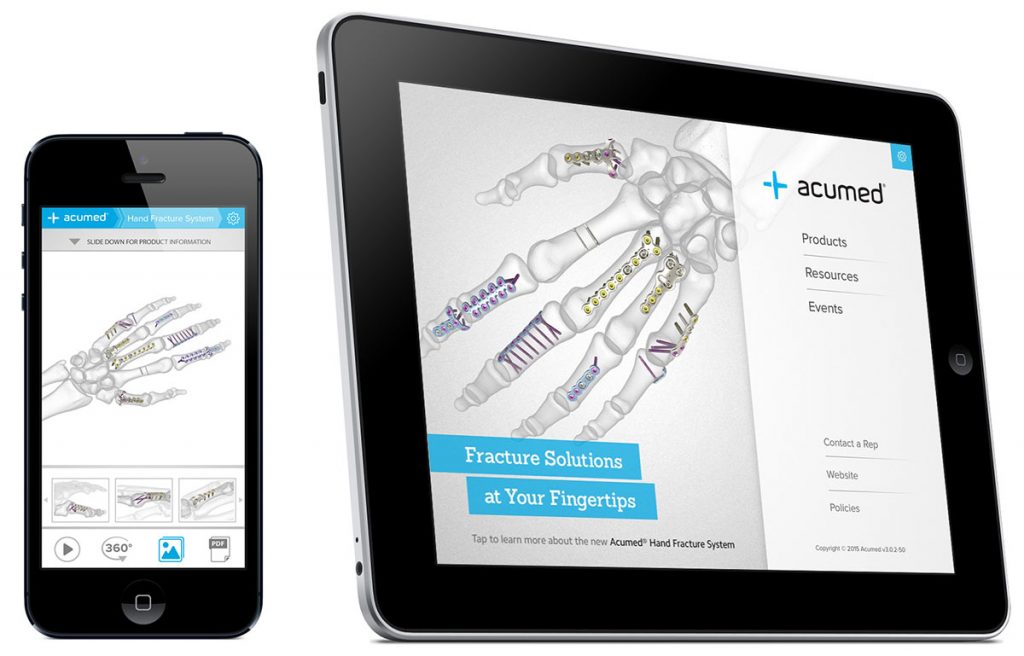 Acumed Launches iPad & iPhone App Version 3.0
Acumed, a leading manufacturer of orthopaedic surgical solutions, is pleased to announce that the Acumed App version 3.0, the latest edition of its free award-winning app for iPhone and iPad, is now available on the Apple App Store.
The Acumed App was first released four years ago and has been downloaded more than 11,000 times to date.
In addition to providing detailed product information, videos, and a robust document library, the app features a new image gallery of the company's orthopaedic implant products. The updated gallery contains hundreds of product shots and on-bone images, as well as X-rays of implanted products.
An interactive "3D spinner" displays select products in a 360-degree view, allowing users to see products from various angles. Users can take advantage of the "Locate a Rep" feature to quickly locate an Acumed sales rep nearest to them. The Events page has been updated with more detailed information about Acumed medical education trainings, events, and tradeshows.
The app can be found within the Apple App Store by searching for "Acumed" or by pointing the browser on the user's device to http://go.acumed.net/app3.
###
About Acumed
Acumed LLC is a global leader of innovative orthopaedic implant solutions. Founded in 1988, Acumed is headquartered in Hillsboro, Oregon, with offices and a distribution network around the world. Acumed is dedicated to developing products, service methods, and approaches that improve patient care.