OsteoMed Logic Jr. Pediatric Mandibular Distraction System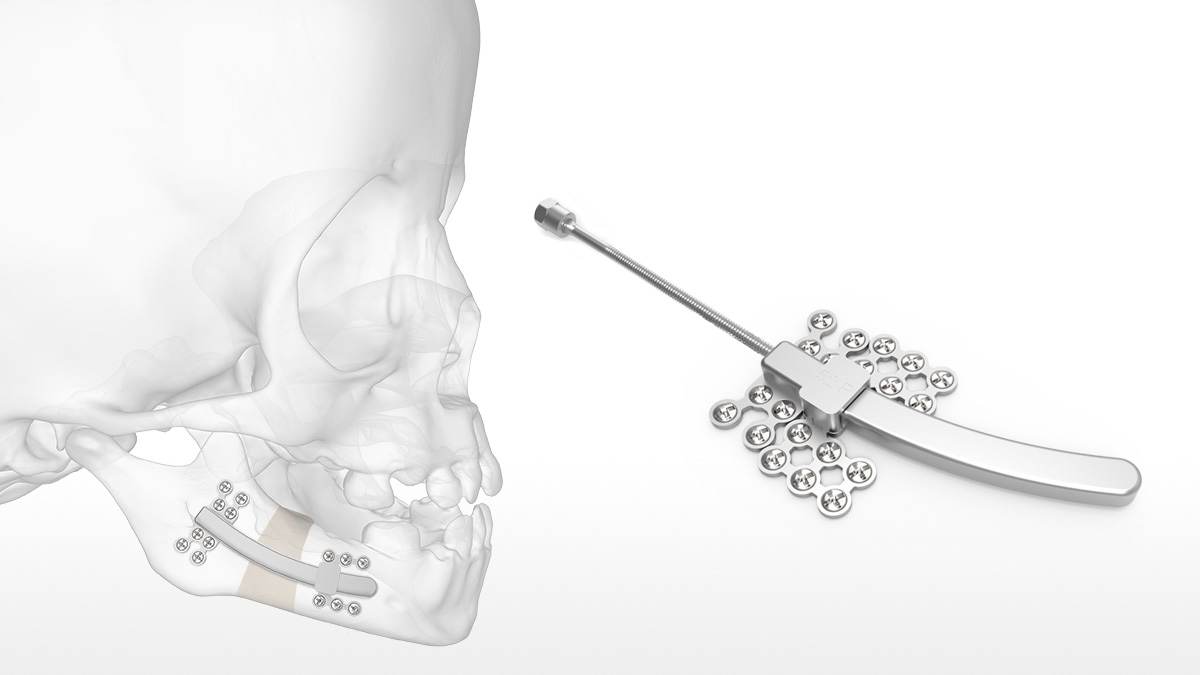 Overview
An intraoral bone distractor, the Logic™ Jr. pediatric mandibular distraction system features curved and straight bars activated with a threaded wire with screw holes that are fixed to bone via 1.2 mm bone screws.
The distractor is available in right and left versions. The threaded wire is activated by a hex driver and is capable of distraction lengths of up to 25 mm.
Malocclusion and Osteotomy Digital Planning Services
Many Malocclusions and other facial deformities can be more easily treated before osteotomies are given by treatment providers. OsteoMed has created the Digital Planning Service (DPS) which allows surgeons to perform surgical procedures in a 3D environment. With DPS, patient risk is reduced due to higher accuracy of planning which allows potential problems to be identified prior to surgery.