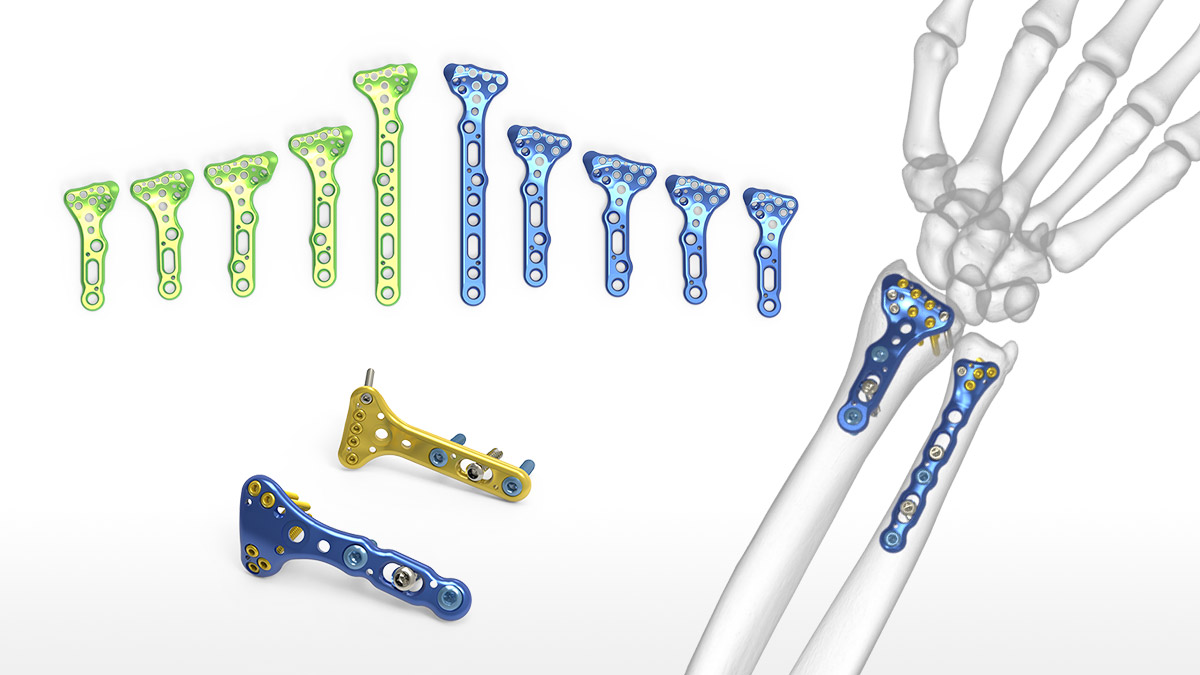 Product Overview
To address the complications of a wide range of wrist fractures, fusions, and osteotomies, the Acumed Acu-Loc Wrist Plating System offers four titanium plate families. These anatomically contoured plates with precise screw positioning are designed to create a strong and stable construct to help restore the natural anatomy of the wrist bones.
Video: Animated Surgical Technique
An animated version of the suggested method for implanting the Acu-Loc Targeted Distal Radius Plate, designed to treat acute fractures, nonunions and malunions of the distal radius.
Dorsal Distal Radius Plate
Acumed Acu-Loc Dorsal Plates are designed for complex distal radius fractures that need to be addressed from the dorsal side. The plates are anatomically contoured and may help restore the bone's natural anatomy from the distal ulnar side to the radial styloid. In addition, the distal cage of screws - with fixed angle locking technology - are designed to help support the fracture.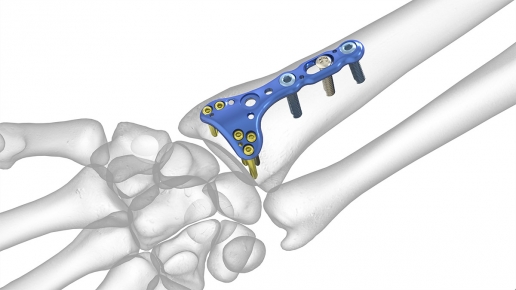 Acu-Loc Extra-Articular (EX) Plate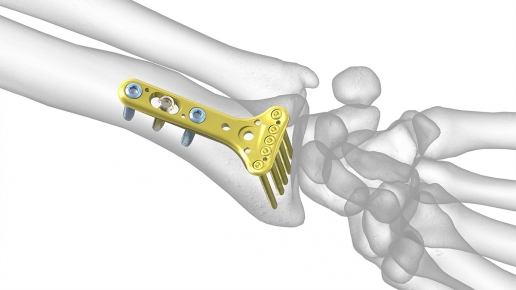 The Acumed Acu-Loc Extra-Articular Plate is designed for extra-articular distal radius fractures and osteotomies. The plate sits more proximally than the standard Acu-Loc Volar Distal Radius Plate, and its distal locking screws are angled to support the dorsal lip of the radius, maximizing purchase in the subchondral bone. The 2.3 mm Variable Locking Screws can also be used in the distal holes of this plate family.
Volar Distal Radius (VDR) Plate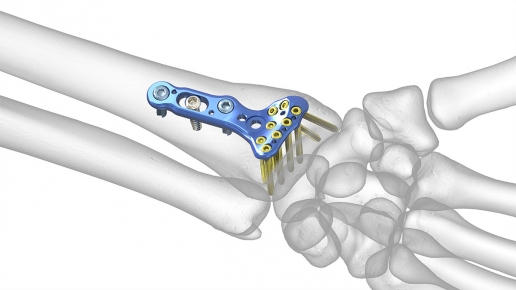 The Acumed Acu-Loc Volar Distal Radius (VDR) Plate has been a market leader since 2004. Designed to provide a more distal fit than many other volar plates, the Acu-Loc Volar Distal Radius (VDR) Plate offers an innovative solution for complex intra-articular distal radius fractures and osteotomies. The Acu-Loc instrumentation supplies surgeons with everything necessary to implant all of the distal radius and volar distal ulna plates. The system features clamps, retractors, and soft tissue protectors, as well as drivers, drills, and targeting assemblies.
Volar Distal Ulna (VDU) Plates
Acumed Acu-Loc Volar Distal Ulna (VDU) Plates are specifically designed for periarticular fractures of the distal ulna. The anatomic curvature of the left- and right-specific plates are intended to facilitate restoration of the bone's natural geometry. In addition, plate positioning and converging screw angulation target distal fragments of the ulnar head and neck for more stable fracture fixation.
Case Study: Fixation Of a Distal Radius Fracture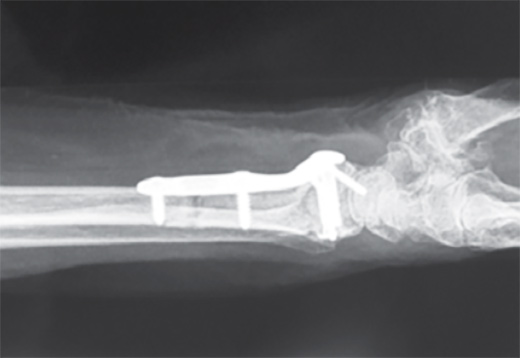 Patient History: This is an 85 year-old, right hand dominant female who sustained a ground level fall on an outstretched hand. She sustained a Frykman IV, Melone class I closed distal radius fracture that had three intra-articular components. The ulnar column component was split transversely. The Frag-Loc Compression Screw was ideal for this type of fracture that is classified as unstable.