OsteoMed Hand Fusion System (HPS)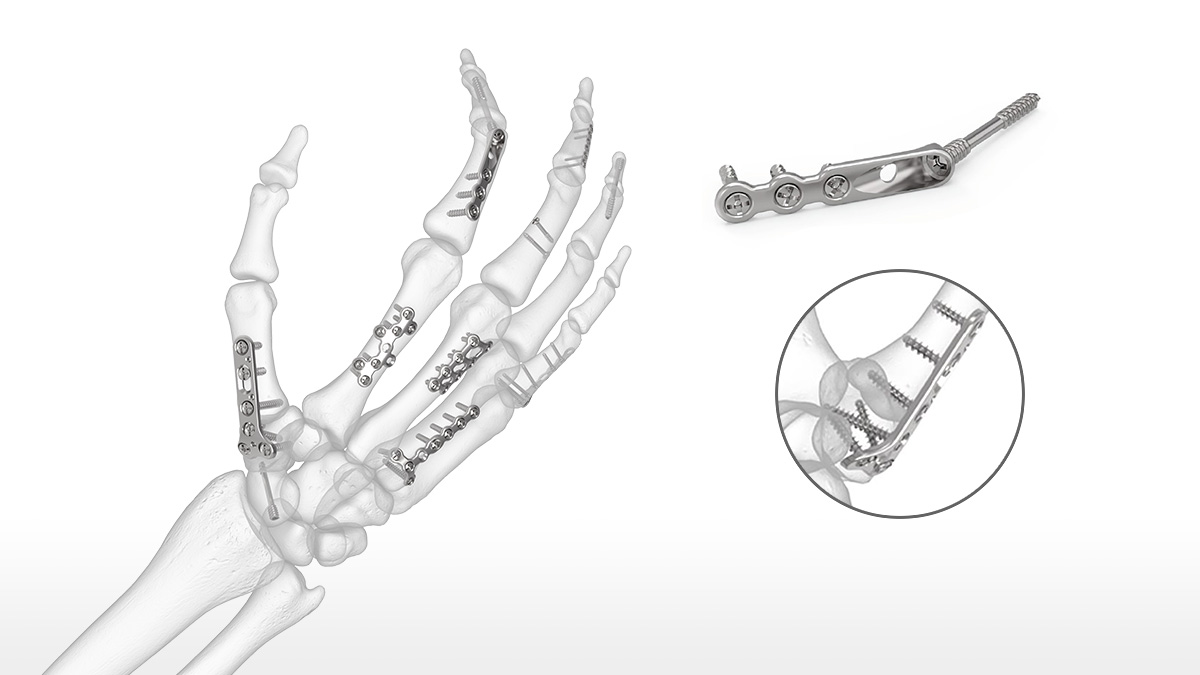 Overview
The OsteoMed portfolio includes solutions for CMC fusions, PIP fusions, and MCP fusions. Screws include ExtremiFix™ Cannulated Screw and the industry's first variable-angle locking screw.
Explore the OsteoMed Hand Plating System, designed specifically for treating hand trauma.
Fusion Plates and Cannulated Screws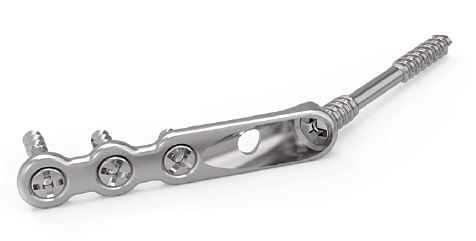 The Hand Fusion Plate uses the plate screws from OsteoMed's Hand Plating System, combined with a Compression Screw from the Hand Fusion Module, to provide compression across the proximal interphalangeal (PIP) and metacarpophalangeal (MCP) joints.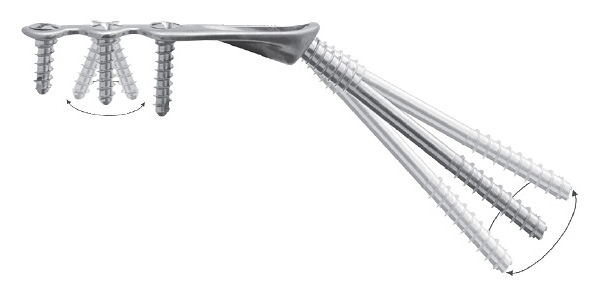 The industry's first cannulated compression screw with variable-angle locking capabilities, the Fusion Screw can lock up to 18 degrees from center, allowing for fusion of the joint at a natural resting angle.
Thumb CMC (Carpometacarpal) Fusion Plate
The OsteoMed CMC Fusion System provides a singular option to fuse the CMC joint. This plate is designed to fit the dorsal aspect of the thumb CMC articulation.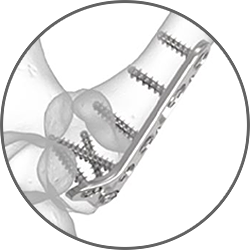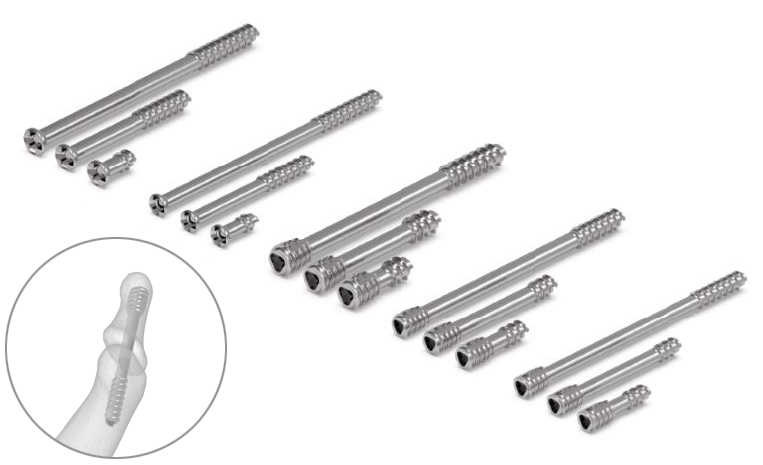 OsteoMed's Headless Cannulated Compression Screws are 2.0, 2.4, and 3.0 mm and extend up to 35 mm. The 2.0 and 2.4 mm Cannulated Lag Screws can be used independently or within a plate construct.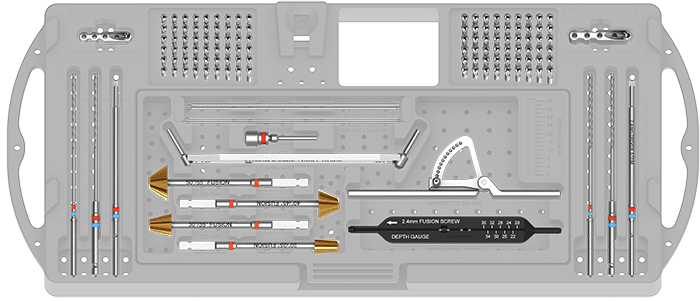 HPS Fusion Instrument Block
Procedure-specific instrumentation integrates with the universal instrumentation from OsteoMed's Hand Plating System.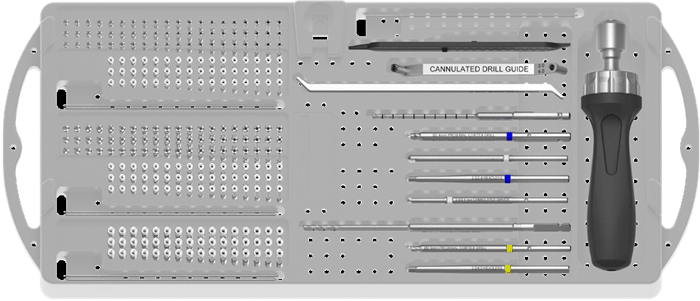 ExtremiFix Cannulated Screw System
Offers multiple screw and instrument options and sizes for fracture fixation, fusion, and osteotomy procedures.
OsteoMed Hand Fusion System Surgical Technique Lab with Dr. William Geissler
Perspectives on PIP & MCP Fusions with Dr William Geissler
OsteoMed Hand Fusion System Overview and Surgical Technique
This animated video provides an overview of the OsteoMed Hand Fusion Plate and cannulated compression screw, plus a demonstration of the surgical technique for hand fusion.
OsteoMed Hand Fusion System for Arthritis Treatments
This video includes a discussion of the pros and cons of various treatments for types of arthritis and demonstrates how the OsteoMed Hand Fusion System can allow early range of motion through stable fixation at an angle, with limited dorsal prominence.