Comprehensive Neurosurgical Solutions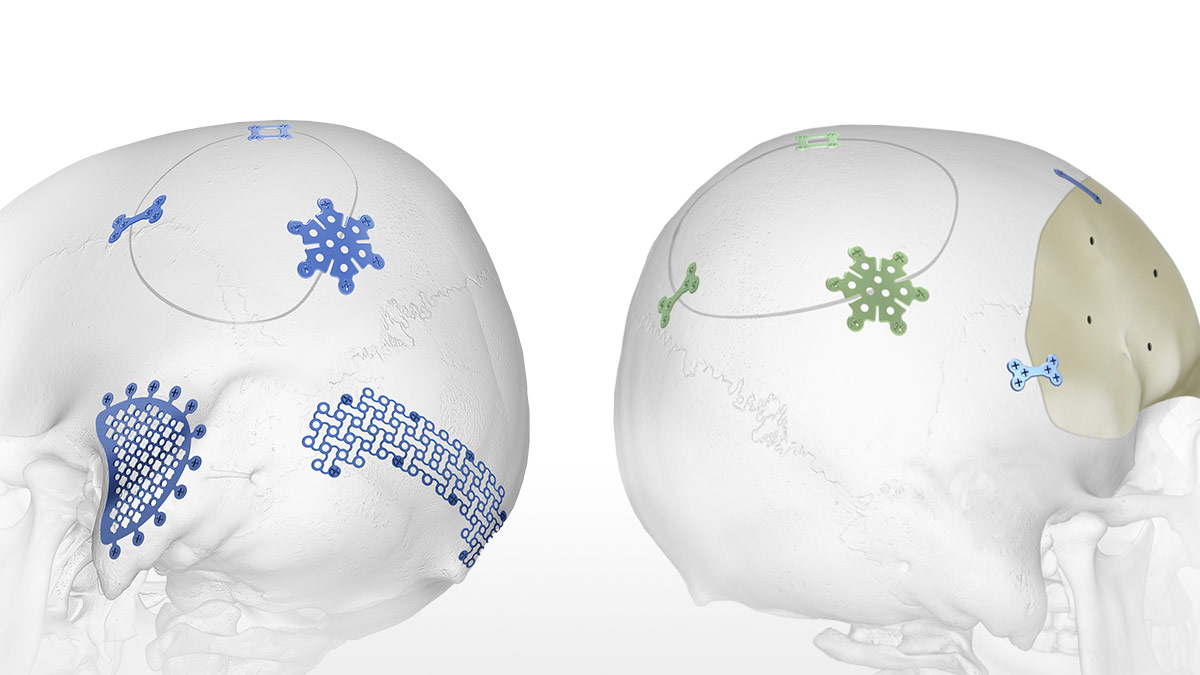 The DuraKnife is a dura cutting instrument used in cranial procedures. This patented instrument allows the surgeon to cut the dura while protecting the neuro tissue below.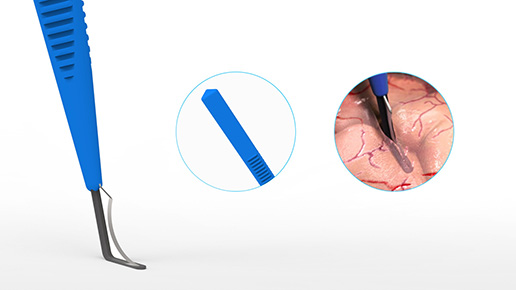 The Fast Flap™ cranial flap fixation system offers several plate block configurations for 1.2 mm, 1.6 mm, a 1.6 mm low-profile option, and a skull base plate option. This system also features several malleable and rigid mesh options. This system features OsteoMed's patented Auto-Drive® self-drilling screws.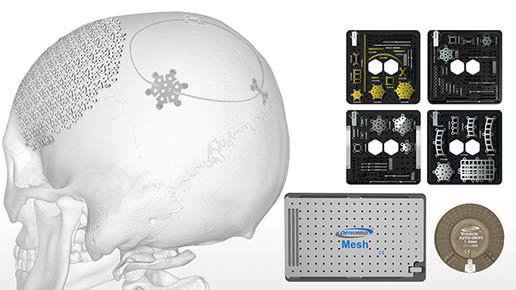 OsteoMed partners with Matrix to distribute Omnipore® Customized Surgical Implants. These implants are manufactured from a linear form of high-density polyethylene (HDPE). Polyethylene has a long history of use in surgical implants. The interconnecting open pore structure of Omnipore HDPE implants allows for tissue ingrowth.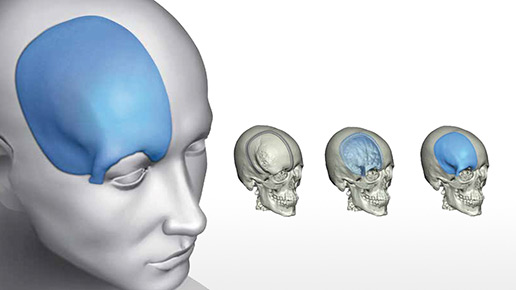 The OsteoDriver comprises a sterile battery powered screwdriver, screwdriver stems, taps, and drills. The OsteoDriver 2 is an improved version of the OsteoDriver with increased torque and more ergonomic handle design.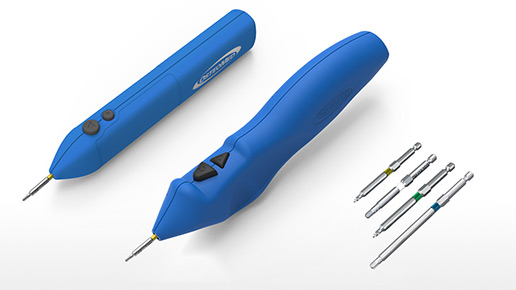 The OsteoFlap is an instrument-free cranial clamp system. Threaded stems adjust to accommodate fixation of various bone thicknesses.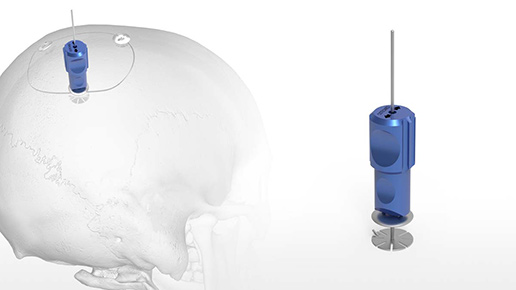 Cranial Meshes are available in preformed, malleable, and rigid constructs. Preformed mesh allows for adaptation to the anatomical curvature for cranium and can accommodate varying curves with only minor contouring required.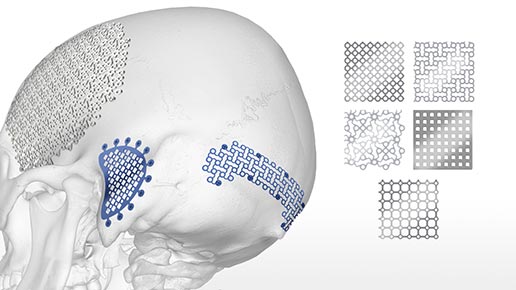 OsteoMatch PEEK Patient-Specific Cranial Implants are individually sized and shaped implantable prosthetic cranioplasty implants intended to correct defects/replace voids in the cranial skeleton of a specific patient. OsteoMatch is digitally designed and manufactured from a patient CT.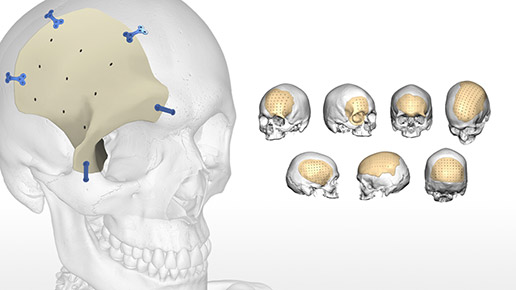 The Pinnacle Battery Powered Smart Driver features an ergonomic pencil grip. OsteoMed's torque-limiting software is based on exhaustive screw characterization.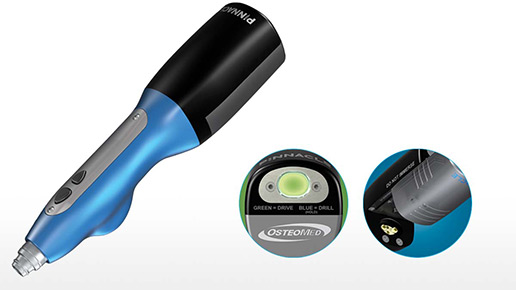 Many surgical procedures in the small bone, neuro, and cranial maxillofacial markets are delicate, tedious, and time-consuming. By providing your surgeons with the benefits of powered instrumentation, you give them just one more reason to use your proprietary system.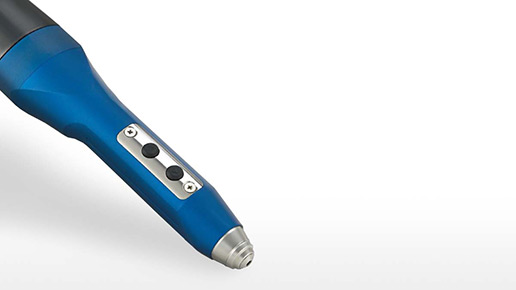 Profile Plus is a standard profile neurosurgical fixation system featuring OsteoMed's updated patented Auto-Drive® self-drilling screw design. The driver and screw retention features in the Profile Plus have been improved over our previous design.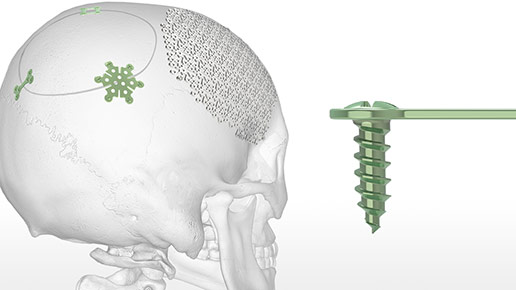 Profile Zero is a low profile, neurosurgical fixation system featuring OsteoMed's patented Auto-Drive® self-drilling screws. This system contains a variety of titanium plate designs.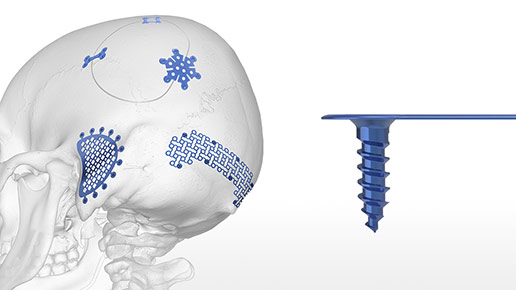 SmartFlex™ is a pediatric cranial expander featuring pre-formed cranial springs. The SmartFlex is manufactured with medical grade stainless steel with beveled foot plates designed to fit securely under the skull bone.