OsteoMed Fast Flap Neurosurgical Fixation System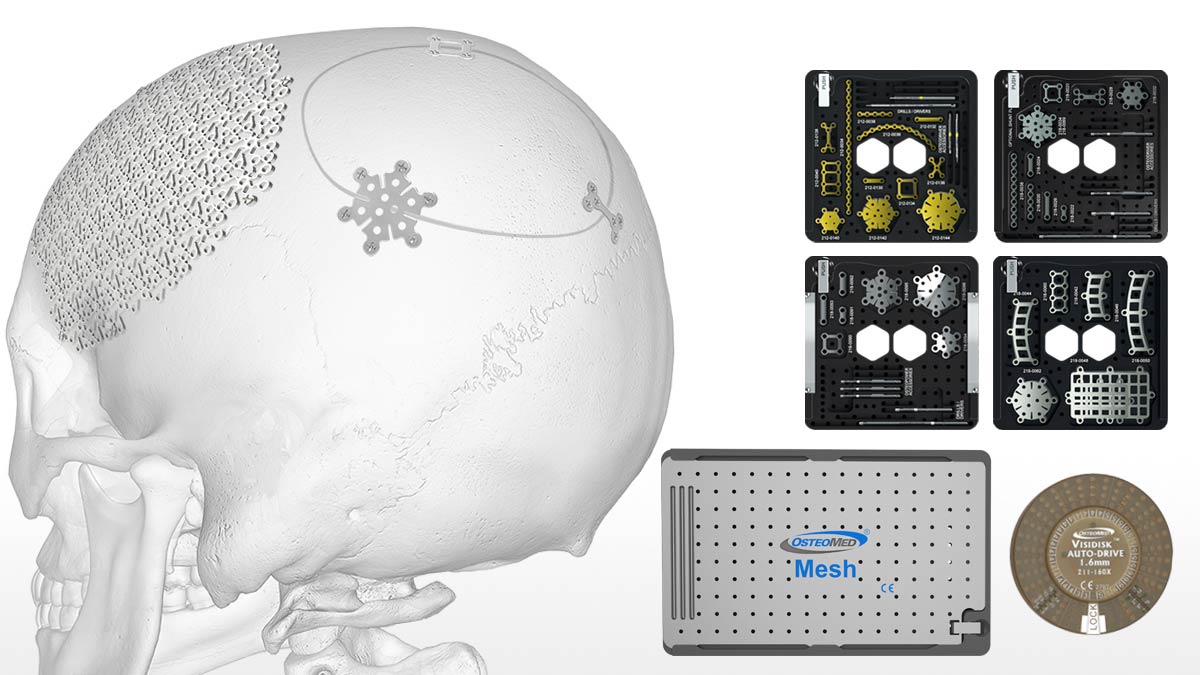 Overview
The Fast Flap™ cranial flap fixation system offers several plate block configurations for 1.2 mm, 1.6 mm, a 1.6 mm low-profile option, and a skull base plate option. This system also features several malleable and rigid mesh options. This system features OsteoMed's patented Auto-Drive® self-drilling screws.
Fast Flap Instrument Trays
The Fast Flap system is our first-generation neurosurgical fixation system. The modular design allows the surgeon customization within each of the 4 modules and mesh block. The system also features our VisiDisk and patented Auto-Drive screws. The system features comprehensive instruments for neurosurgical fixation.