PRO: Professionals Reaching Out Lecture Series
Our virtual learning series features Professionals Reaching Out (PRO) to share their pearls and tips learned from decades of experience, highlight the latest research and publications, and lead case discussions that will help enhance your toolbox for addressing problem indications in the future.
Scientific Basis Behind Acutrak Technology
Thursday, Feb 25, 2021
2:00 PM PST / 5:00 PM EST
Javier Roman, MD
Cristian Ortiz, MD
Please join us for an exciting virtual learning event that will highlight the utilization of the Acutrak Headless Compression Screw in upper and lower extremity indications.  This unique webinar event will feature our esteemed faculty members, Dr. Cristian Ortiz and Dr. Javier Roman.
During this event we will learn about the innovative technology behind the Acutrak Headless Compression Screw and how it can be used in to treat indications of the upper extremity and lower extremity to achieve optimal patient outcomes. Both Dr. Ortiz and Dr. Roman will share their experience, tips, and pearls for treating patients.  We hope that you will join us for all or part of this event!
The target audience for this event is residents, fellows, and practicing physicians with less than 3 years' experience; however, all are welcome to attend!
This event will be presented in Spanish.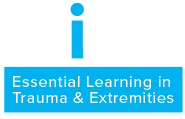 Acumed ELiTE Lecture Series
Introducing a unique opportunity to participate in our ELiTE Lecture series from the comfort of your home or office! Our ELiTE Resident and Fellow Training Curriculum was designed by surgeons for surgeons, specializing in procedures for the entire upper extremity, from hand to shoulder.
The courses are intended to supplement the hand-to-shoulder training that residents and fellows receive in their current program curriculums. While this series is normally reserved for in-person training, we are offering residents and fellows the opportunity to attend ELiTE courses virtually and continue their learning during these difficult times.

ELiTE Advanced – Shoulder Fracture Webinar
Tuesday, January 12, 2021
5:00 PM PST / 8:00 PM EST
Richard Moore, MD - EmergeOrtho
Jason Strelzow, MD – The University of Chicago Medicine
Dr. Moore will present to attendees about Clavicle Fractures | Plating and Proximal Humeral Fractures | Nail vs Plate while Dr. Strelzow will guide attendees through a Live Cadaveric Dissection while provide an in depth look at the Proximal Humeral: Exposure & Approach as well as Proximal Humeral Fracture Exposure and Fixation.
Clavicle Fractures | Plating
Proximal Humeral Fractures | Nail vs Plate
Live Stream Shoulder Cadaver Dissection

Proximal Humeral Exposure & Approach
Proximal Humeral Fracture Exposure and Fixation

Q&A
This course is intended for PGY 5 & Fellow; However, all are welcome to attend!