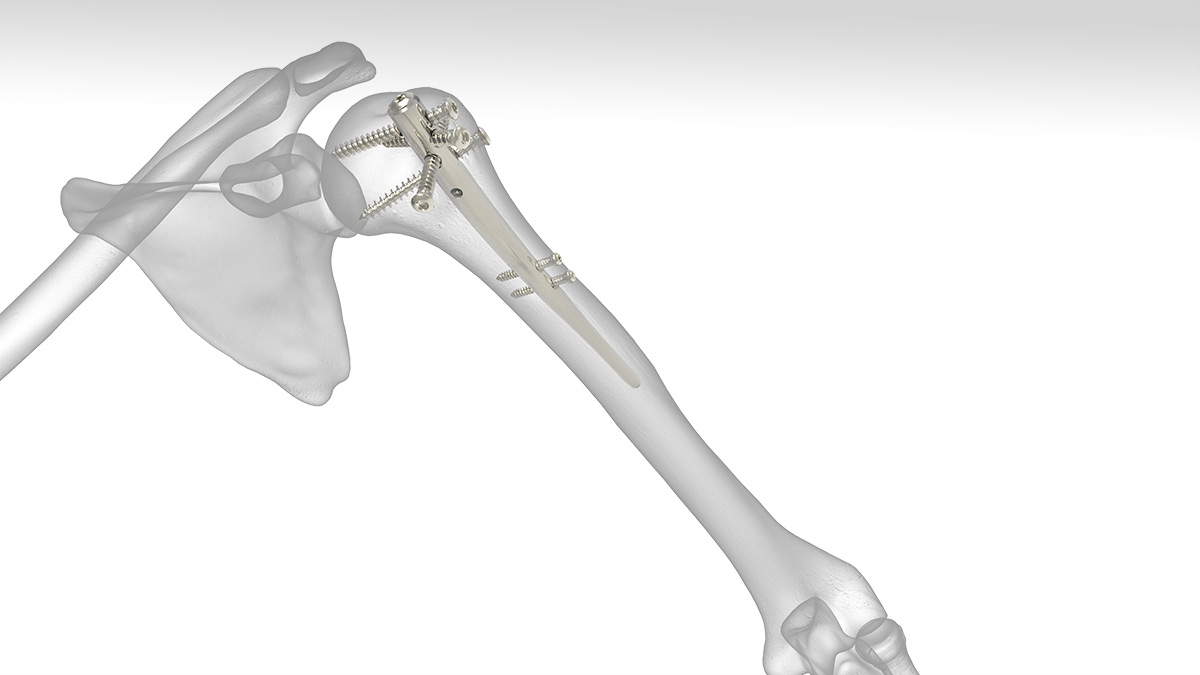 Product Overview
The Polarus Humeral Rod System is designed to provide fixation for 2-, 3-, and some 4-part fractures of the proximal humerus through a minimally invasive surgical technique.
The Polarus Locking Humeral Rod and Polarus Plus Humeral Rod are cannulated intramedullary humeral rods that feature a tapered profile with a spiral array of proximal screws designed to target the best quality bone. Multi-planar fixation acts as a scaffold, aiding in fracture reduction and realignment.
One of the additional values of intramedullary rodding compared to competing technologies is its percutaneous approach, designed to minimize soft tissue disruption and support periosteum healing.
Shown: Polarus Humeral Rod assembly in-bone
Mobile devices: tap to show/spin